Experts question abuse of medical parole rules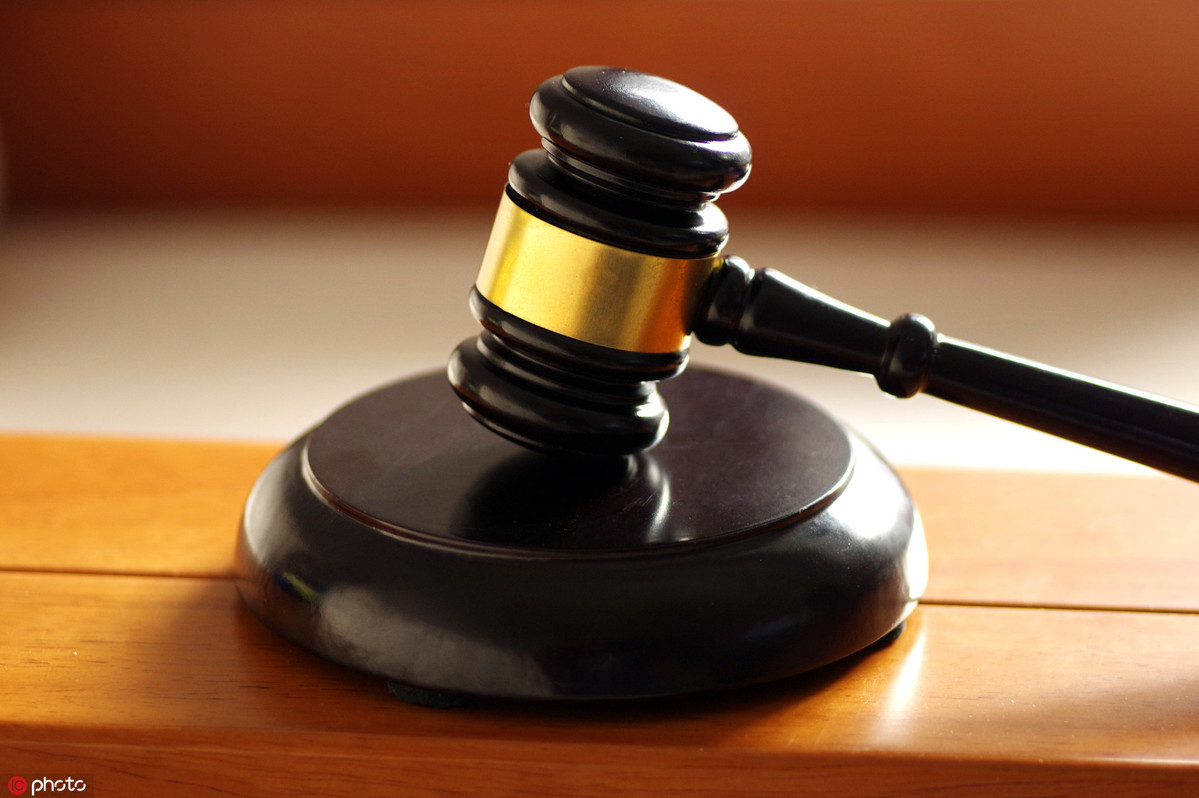 Legal professionals have called for stricter implementation of parole for medical reasons after several scandals in which prisoners abused the system to avoid serving their full prison terms, sparking public outrage and undermining the fairness of judicial rulings.
Some experts have proposed amending the Criminal Procedure Law, saying time spent outside prison due to health problems should not be counted as part of an inmate's prison term.
Luo Zhiyong, a judge from the Supreme People's Court, China's top court, is one of the experts supporting such an amendment, arguing that irregularities in application and approval for medical parole seriously undermine the intent of the law, which is to give clemency to unwell inmates, and need to be eliminated in a timely manner.
The law says inmates with fixed-term sentences can be allowed to temporarily serve their sentences outside prison if they are pregnant or breastfeeding, or if they are released on parole for treatments for serious diseases.
"It's a civilized move that is widely provided in many countries for prisoners with health emergencies and can help them better rehabilitate," Luo said in an article published in Legal Daily on Oct 21.
Misuse of 'civilized move'
But unlike in other nations, "the time outside prison in our country is counted in an inmate's prison term, which has caused some prisoners to try every possible means, including illegal means, to get medical parole," he said.
A few cases of convicts remaining at large while serving prison terms have been exposed recently.
The Central Commission for Discipline Inspection, China's top anti-graft watchdog, said last month that all but one of the seven medical paroles granted to Wang Yunhongwho had been convicted of homicide and given a suspended death sentence by a court in Hohhot, Inner Mongolia autonomous region, in 2005-had been problematic.
The CCDI said Wang's sentence was commuted to life imprisonment in 2008 and then later reduced to 15 years, meaning he would be eligible for release in March 2026.
In April 2011, however, Wang was granted a six-month medical parole for heart disease. He was then granted six more such paroles approved by the region's prison supervision bureau, keeping him out of prison for seven years, it said.
But after conducting an investigation, the CCDI found those six paroles were approved illegally after doctors from a hospital affiliated with the bureau presented falsified documents.
It said Wang was sent back to prison last year, adding that 65 government employees involved in improper medical paroles had been punished. Some were removed from their posts, and others faced criminal investigations.
In another case, Batmenkh, from Hulunbuir of Inner Mongolia, was sentenced to 15 years in prison in 1993 after he stabbed a friend, Bai Yongchun, with a knife during a quarrel, causing Bai to bleed to death, China Central Television reported.
Citing kidney problems, Batmenkh's family helped him apply for medical parole instead of going to prison after the ruling took effect, the report said, but he did not return to prison when the one-year parole term expired and even served as a village head and a deputy to the people's congress of Chen Barga Banner in 2007.
An investigative team with members from regional authorities, including Inner Mongolia's discipline watchdog, courts and procuratorate, is looking into the case.
Similar cases have occurred in other parts of the country.
In Anhui province, Wang Jianmin, who was sentenced to 12 years in prison in 1996 for intentionally injuring a woman, leading to her death, was discovered to have never spent a day in prison after his sentencing, Xinhua News Agency reported last month.
Efforts to seal loophole
Luo said the stipulation in the law that allowed time spent outside prison to be counted as part of an inmate's prison term was the root cause of the irregularities and suggested that legislators should amend the law to stop that practice.
Zhang Sujun, a member of the National People's Congress Standing Committee, the country's top legislative body, agreed, saying such an amendment would prevent inmates from using medical parole to reduce the time they spent in prison.
But Xu Hao, a lawyer from Beijing Jingsh Law Firm, said the key to stamping out improper medical parole was not amending the law.
"Instead, it's strengthening reviews and supervision of how serious an inmate's disease is and whether he or she needs to be released on parole for medical services," he said.
"I don't think a law should be easily changed when some negative cases are exposed. Otherwise, our law may become unstable, and it will also be unfair to inmates abiding by the law who apply for medical parole."
Xu said the crux of such irregularities was malpractice in the judicial system, "which can be solved by judicial supervision, which has been intensified in recent years".
Xu said prison officials are responsible for submitting medical parole or commutation applications to courts, and it's up to the courts to decide whether to approve them.
Statistics released by the Supreme People's Procuratorate, China's top prosecutorial organ, last week showed that prosecutors nationwide questioned sentence commutations or paroles of 35,657 people from January to September, up 28.7 percent year-on-year. Problems related to 33,536 people were corrected, it said.
In the first three quarters of the year, prosecutors handled cases involving 1,024 judicial officials suspected of corruption-related crimes, up 63.3 percent year-on-year, it said.
The Supreme People's Court told courts across the country last week to step up reviews of clemency requests and improve judicial transparency when handling commutations and paroles.
Since November 2012, Chinese courts have handled 3.55 million sentence commutation applications and 180,000 parole applications. Since 2015, the top court said, about 24,000 commutation and parole applications have been denied clemency.
A digital platform for dealing with such applications has also been set up to better standardize the handling of such cases and make the process more transparent.
No one has any privilege above the law, it said, demanding courts at all levels ensure equality and justice when handling cases.
Xu lauded the moves.
"The more strictly we implement the criminal procedures and the better we regulate them, the more effective we'll be in eliminating judicial irregularities and upholding justice."