Hefei officials: Weddings shouldn't be disturbed
Authorities in Hefei, Anhui province, said they will prevent weddings from being disturbed by pandemic prevention efforts.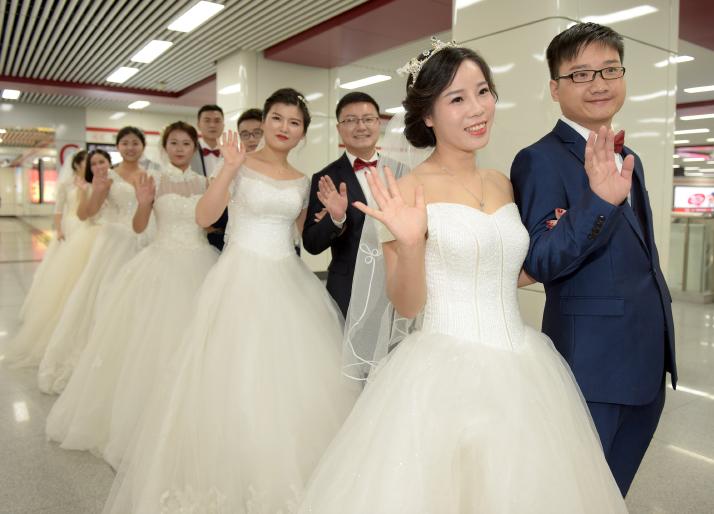 As the most important event for young couples, a wedding should be carried out as planned when it needs to be done, a news release from the city's disease prevention and control headquarters said on Monday.
The conference, the 116th since March in the city, was chaired by Yu Aihua, Party secretary of Hefei, with major officials of the city in attendance.
"A wedding is a happy event for not only a couple of lovers but also for the whole city," the news release said.
The authorities encouraged residents to adopt new, simple and graceful procedures for their weddings and to keep supporting the "clean plate campaign" to avoid wasting food.
Media reports indicate that many weddings were delayed across the country since 2020 because of the pandemic.
In a public reply to local residents' questions concerning updates of prevention measures on Monday, the headquarters said the city had canceled compulsory regional mass testing, which had been in effect for weeks. Testing sites will keep serving residents, however.
Officials announced at the news conference that the number of testing sites could be increased but not reduced and that their service times could only be extended, not shortened, for the sake of residents' convenience.