Guideline to integrate industry, modern services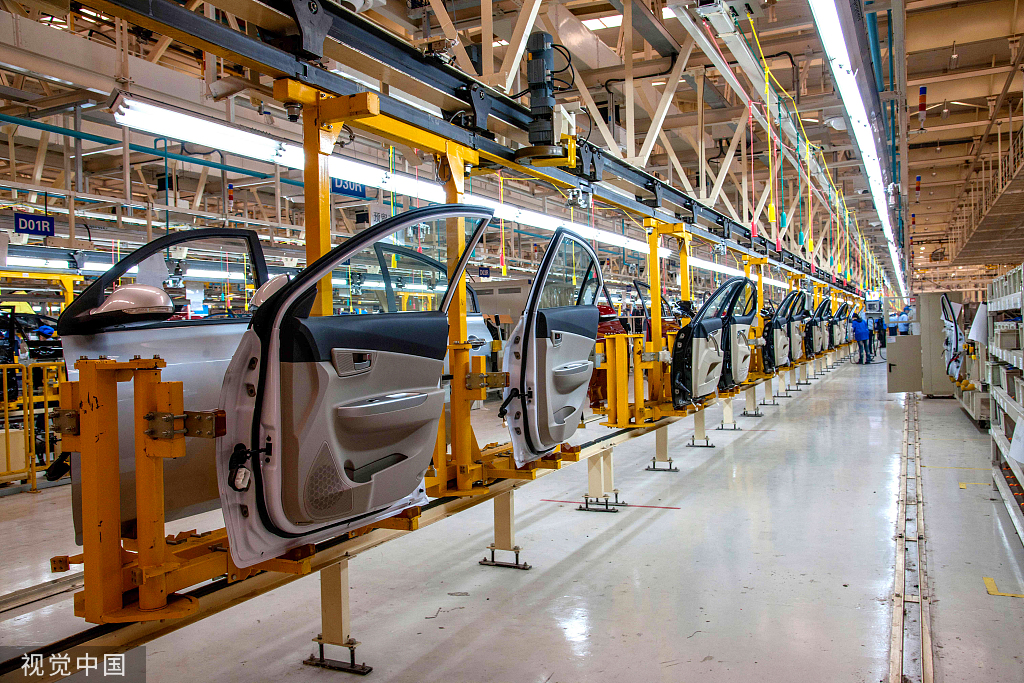 File photo: VCG
China unveiled on Friday a guideline to help deepen integration of advanced manufacturing and the modern services sector, a key move to accelerate industrial upgrading and foster high-quality development, according to the country's top economic regulator.
Meng Wei, a spokeswoman for the National Development and Reform commission, said at an NDRC news conference on Friday that the guideline promoting the deep integration of advanced manufacturing with the modern services sector is an important way to increase the competitiveness of manufacturing, cultivate a modern services sector and achieve high-quality development.
The guideline, released by the NCRC and 14 other government agencies, highlighted 10 typical fields with huge development potential, such as smart factories, the industrial internet, shared production platforms and supply chain management.
With the deep integration of advanced manufacturing and a modern services sector, the country is set to cultivate a group of leading enterprises, platforms and demonstration zones in innovation, quality and clout by 2025, the guideline said.
Meng said the NRDC will work with relevant departments to further introduce supportive policies and rules and encourage qualified regions, industrial parks and enterprises to carry out pilot projects for integrated development.
"In the next step, we will make a big push to tackle a number of institutional barriers and further support the development of various market players in four aspects," she added.
Experts said promoting the two sectors will help maintain steady industrial growth and further boost high-quality economic development.
Han Wenlong, associate professor of economics at Southwestern University of Finance and Economics, said the deep integration of advanced manufacturing and the modern services sector will help create more jobs, increase industrial output, bolster the competitiveness of industries and improve economic efficiency.
"The development of advanced manufacturing is conductive to the expansion and improved quality of the modern services sector. And the innovative development of the modern services sector will also help offer professional and high-quality services for advanced manufacturing," Han said in a recent online article.
After years of development, China is now transitioning from a rapid development phase to a new stage of high-quality development, with a key focus on driving industrial upgrades and injecting new impetus into the economy.
The National Bureau of Statistics said growth of the modern services sector remained sound in the first 10 months.