China urges US to stop damaging bilateral relations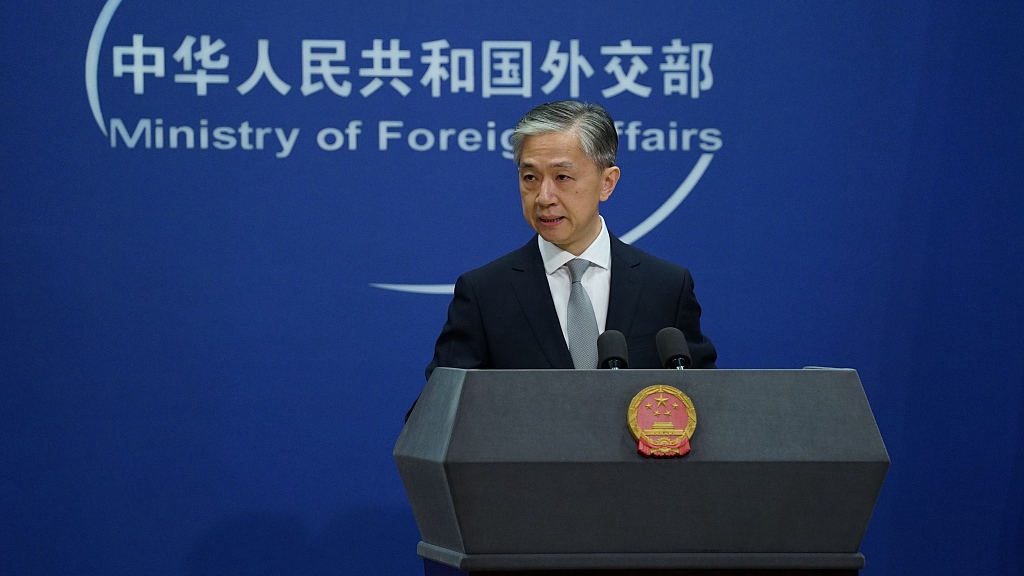 China on Wednesday urged U.S. Secretary of State Mike Pompeo to immediately stop words and acts that damage China's interests and China-U.S. relations, Chinese Foreign Ministry spokesperson Wang Wenbin said Thursday at a press conference.
The response came after a statement from Pompeo said that the U.S. was designating the U.S. branch of the National Association for China's Peaceful Unification as a foreign mission and withdrawing from an agreement to promote local-level cooperation between the two countries.
Wang said such a move is purely political manipulation and it goes against the wishes of the Chinese and American people to strengthen exchanges and cooperation.
The united front is a political alliance led by the Communist Party of China that joins various political parties, social classes, ethnic groups, organizations and personages from all walks of life, Wang said, adding that China aims to deepen international understanding and cooperation.