Passenger trains from Hubei to Beijing to gradually resume operation
People's Daily
1591444501000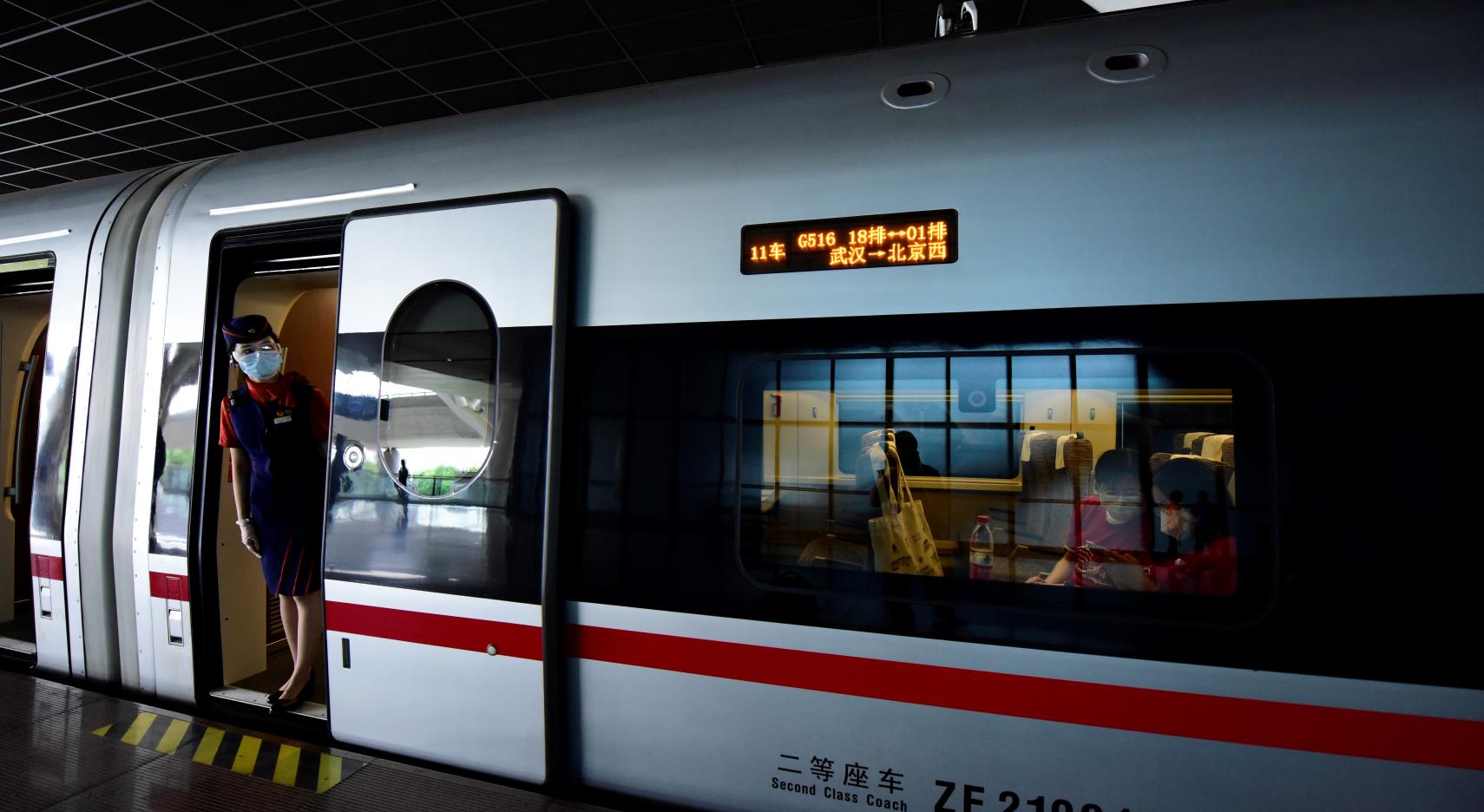 The train G516 from Wuhan Station arrives at Beijing West Station on Saturday, marking the first high-speed passenger train from Hubei Province to the capital city since the COVID-19 outbreak. As Beijing lowered its public health emergency response from the second to the third level, trains from central China's Hubei Province heading for Beijing will gradually resume operation starting from Saturday to meet passengers' demand. Meanwhile, the railway stations will continue to implement normal epidemic prevention measures, including body temperature checks, mask wearing, ventilation and disinfection, to create a safe and healthy environment for travelers. (Compiled by Yang Shiqi)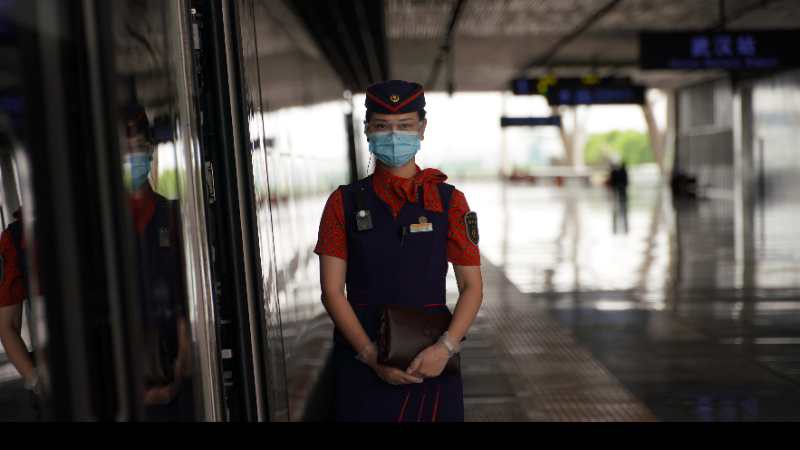 The passenger service of the train was in charge of the "Fengwuchutian" Crew, a star crew sent by Wuhan Passenger Transport Section, most members of which once served as volunteers during the COVID-19 outbreak, and also participated in the work of medical aid for Hubei Province.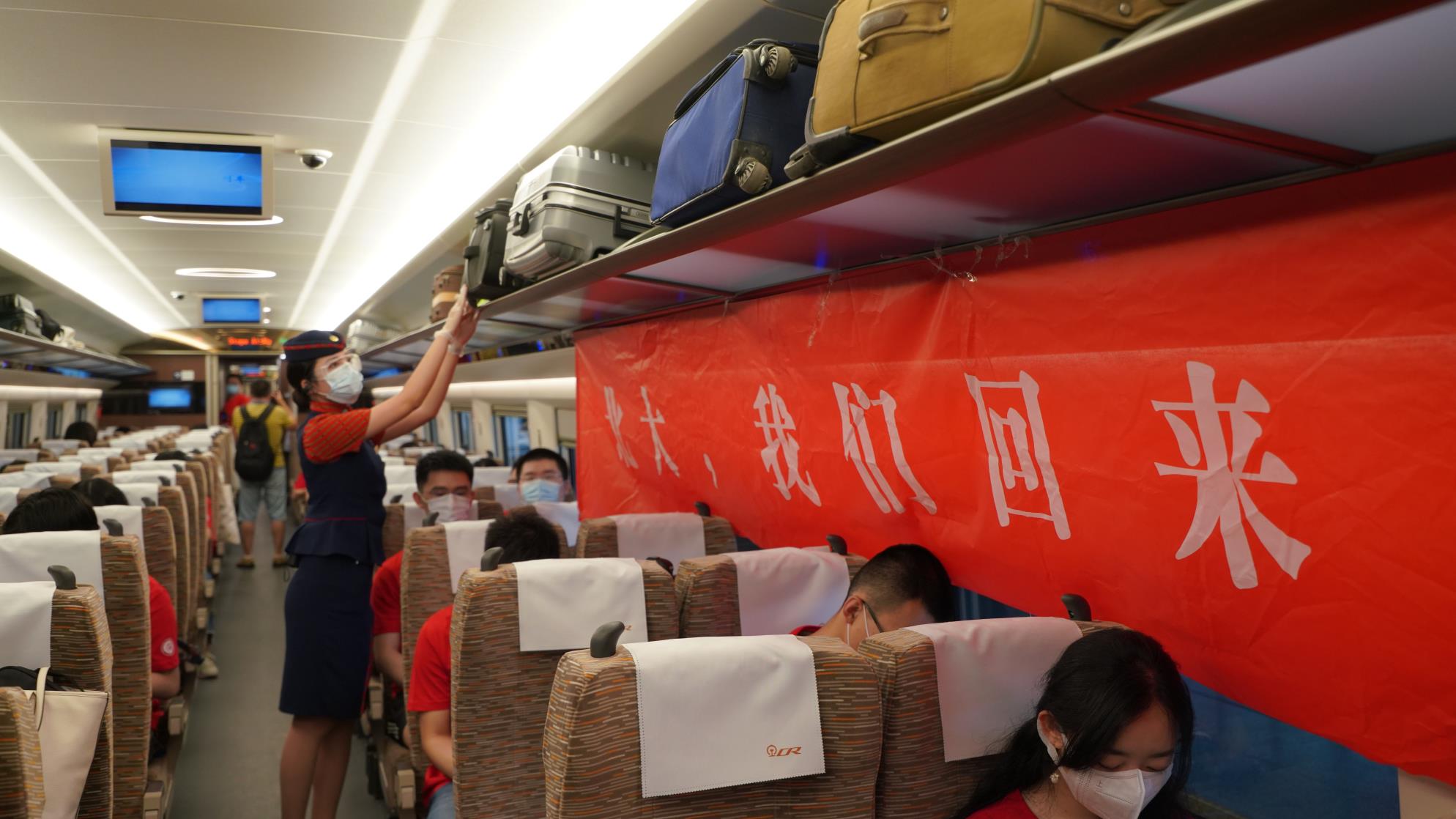 According to Xiong Yan, a conductor of the train G516, the personnel conducted a thorough disinfection of all the carriages before the departure of the train. Then the crew again disinfected key locations inside the train to ensure a clean and safe environment. During the journey, the staff used in-car radio or verbal tips to publicize epidemic prevention knowledge to the passengers, and timely checked passengers' temperature to ensure everyone's health.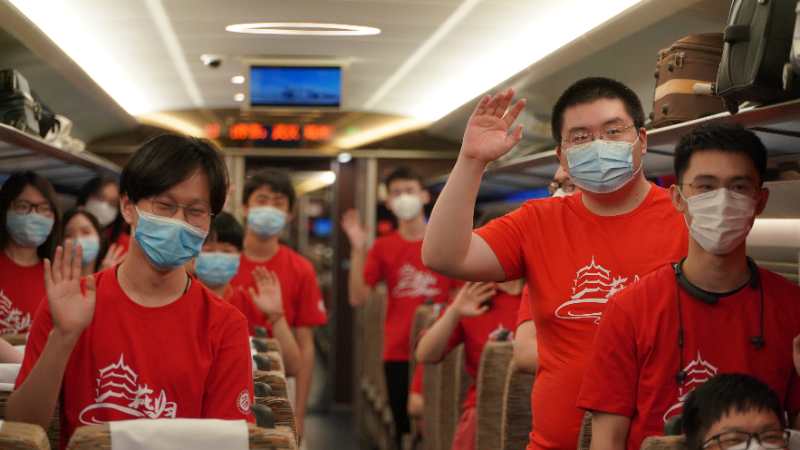 Among the 234 passengers onboard were 101 students from Hubei Province who will graduate from Peking University this year. They were so excited to take the train back to school. The National Railway Administration reminds passengers that information of the trains from Hubei to Beijing can be found on the website of 12306.cn (or the mobile app of 12306), and can also be found via announcement from major cities' railway stations.