Roadside stalls boost local economies
People's Daily app
1591276499000
Cities around China started encouraging people to run roadside stalls on streets over the weekend. "Street stall economy" is becoming a trending topic on social media.
China is facing a bleak economic situation after the novel coronavirus outbreak, so allowing vendors to set up booths in designated areas on streets is a much-needed move to ensure employment, boost people's well-being and revive local economies. These small-scale businesses not only give many unemployed people a way to help themselves, but also provide goods and services for reasonable prices to low-income people.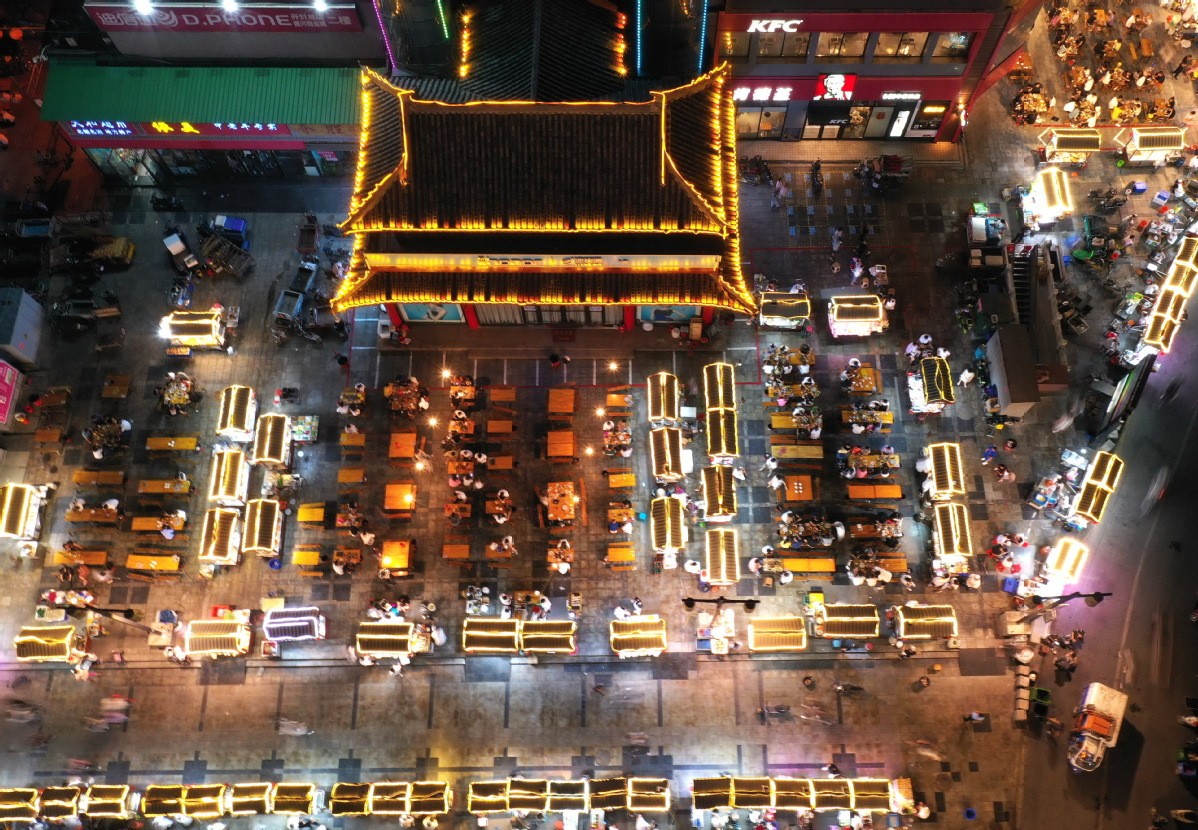 People visit Gulou market in Kaifeng, Central China's Henan province, on June 1, 2020. (Photo: Xinhua)
"Street stall business" is not novel for Chinese people. When a great number of factories laid off people during the Asian financial crisis in the late 1990s, authorities began to support the nighttime and street stall business to help those who were facing economic difficulties.
However, opinions about street stall business vary. True, street stall business provides employment and livelihood for low-income residents and people moving to cities. But they often cause traffic jams, noise pollution and poor sanitation.
Given this, city administrators have assigned designated areas for vendors. Vendors also have to pass environmental protection assessments and operate in an orderly manner. In this way, street stall business reaches a balance between keeping order and helping the economy.
Chengdu, a major city in Southwest China, has designated more than 2,234 street stall business areas, 82 promotion areas on streets near large shopping malls and 17,891 vending spots, creating more than 100,000 jobs, the city government said.
(Compiled by Chen Tianxin; with input from China Daily)