HKSAR chief executive Carrie Lam urges rioters in PolyU to stop using violence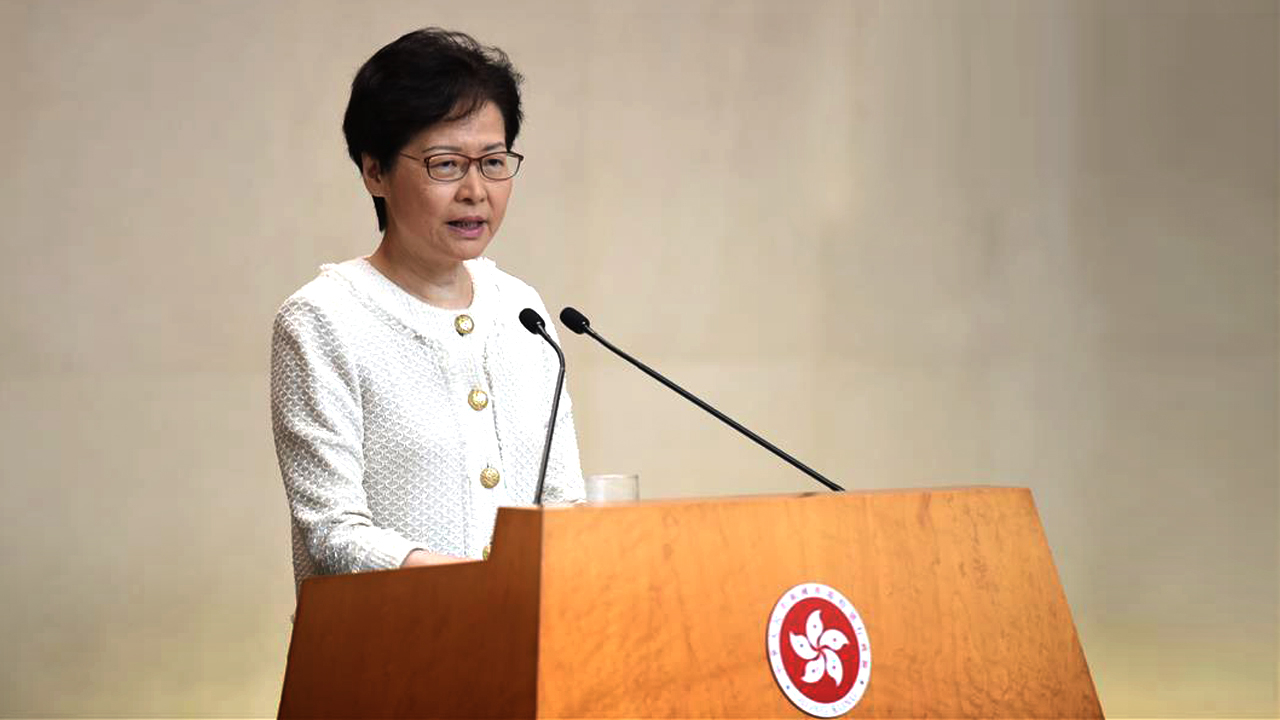 File photo: CGTN
HONG KONG, Nov. 19 (Xinhua) -- Chief Executive of China's Hong Kong Special Administrative Region (HKSAR) Carrie Lam on Tuesday called on rioters who are still staying in the Hong Kong Polytechnic University (PolyU) to stop using violence.
The police will continue to persuade and arrange for the remaining rioters to leave the campus as soon as possible, so that the operation could "end in a peaceful manner and lay the basis for the subsequent work by the police to stop violence in Hong Kong," she said at a press conference.
According to Carrie Lam, some 600 people had left PolyU while about 100 others were believed to still remain on the campus.
Of the 600 people, about 200 were minors, who were allowed to go home, Lam said at a press conference. "But of course we will have to reserve the right to take further investigations in the future," she said.
From Sunday afternoon, rioters gathering around PolyU have taken the campus as a stronghold to launch assaults on police officers using lethal weapons including petrol bombs, bows and arrows, metal balls and bricks.
Lam noted that she hoped the event could be resolved peacefully, but the objective could only be achieved with the full-cooperation of the protesters, including the rioters, that they have to stop violence, give up their weapons and come out peacefully and take the instructions from the police.