Time travel rings a jingle in Time Museum music show
People's Daily app
1564836786000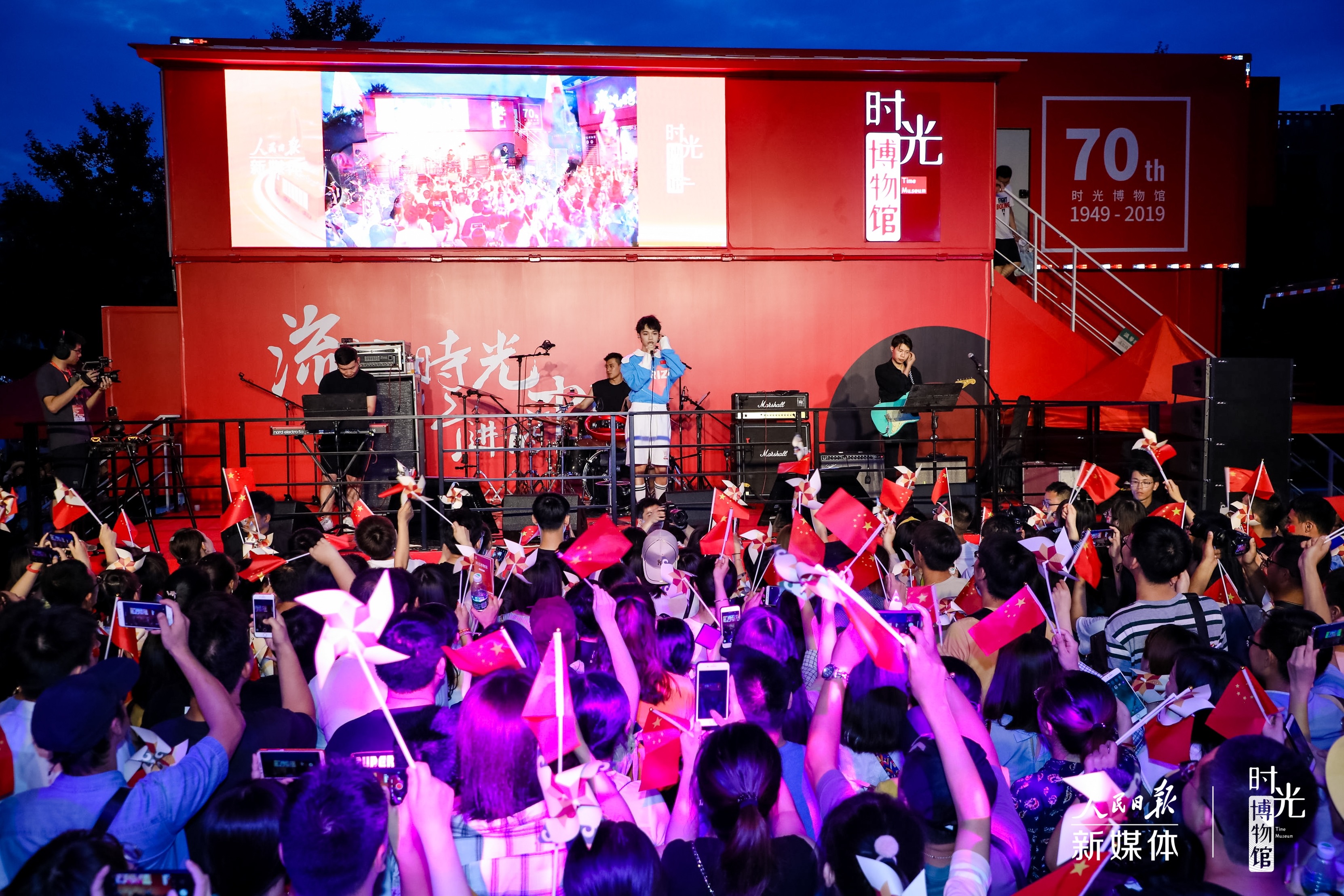 A music show on August 3, 2019 in the Time Museum of People's Daily in Beijing's Chaoyang District drew crowds. To celebrate the 70th anniversary of the founding of the People's Republic of China, People's Daily new media center set up a "Time Museum" to put up old items on display. (Photos: People's Daily app; compiled by Bao Han)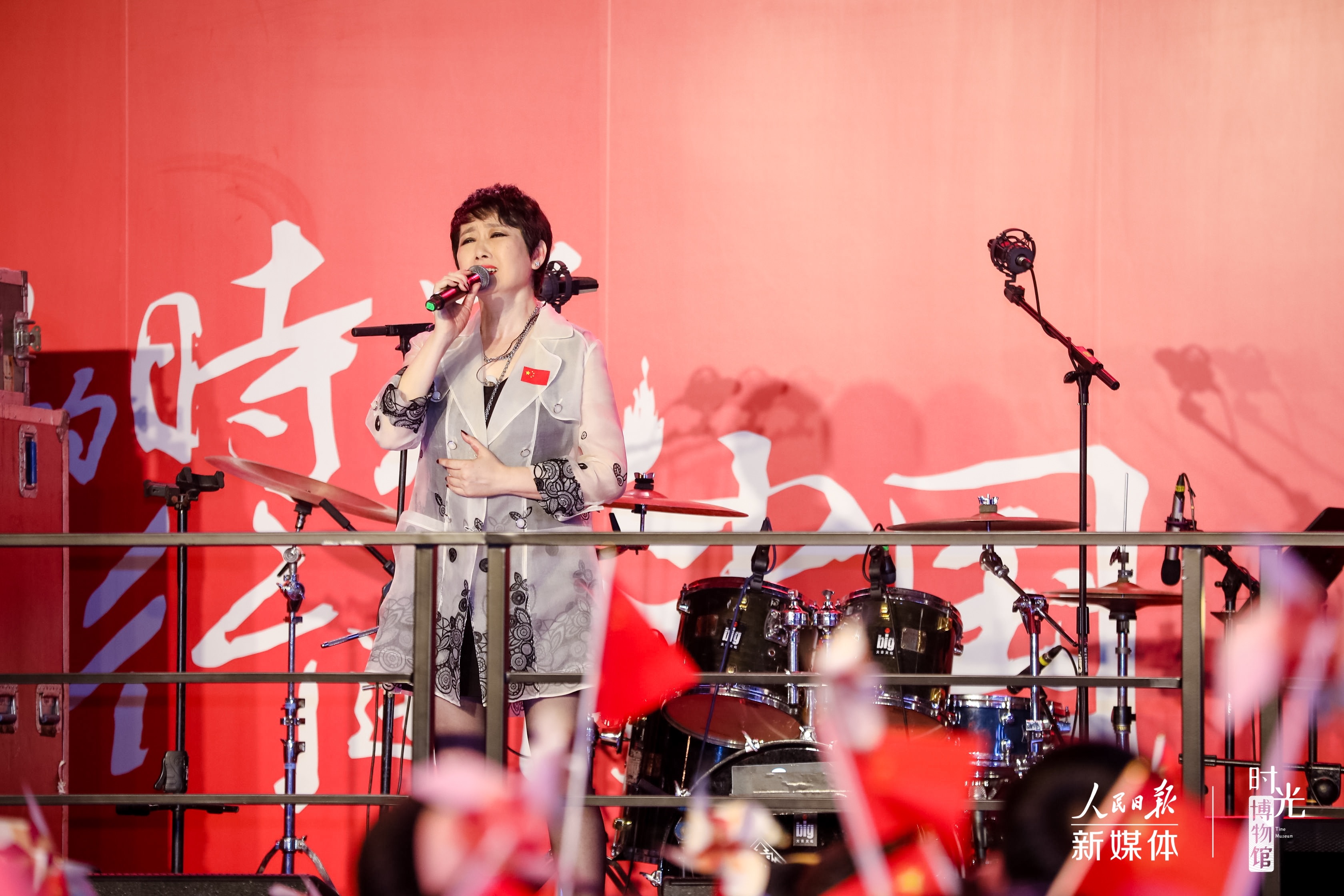 Musician Cheng Fangyuan sings old songs in the Time Museum on August 3, 2019. Musicians perform old songs in red caravans at the museum on Saturday evening. The performance drew many people.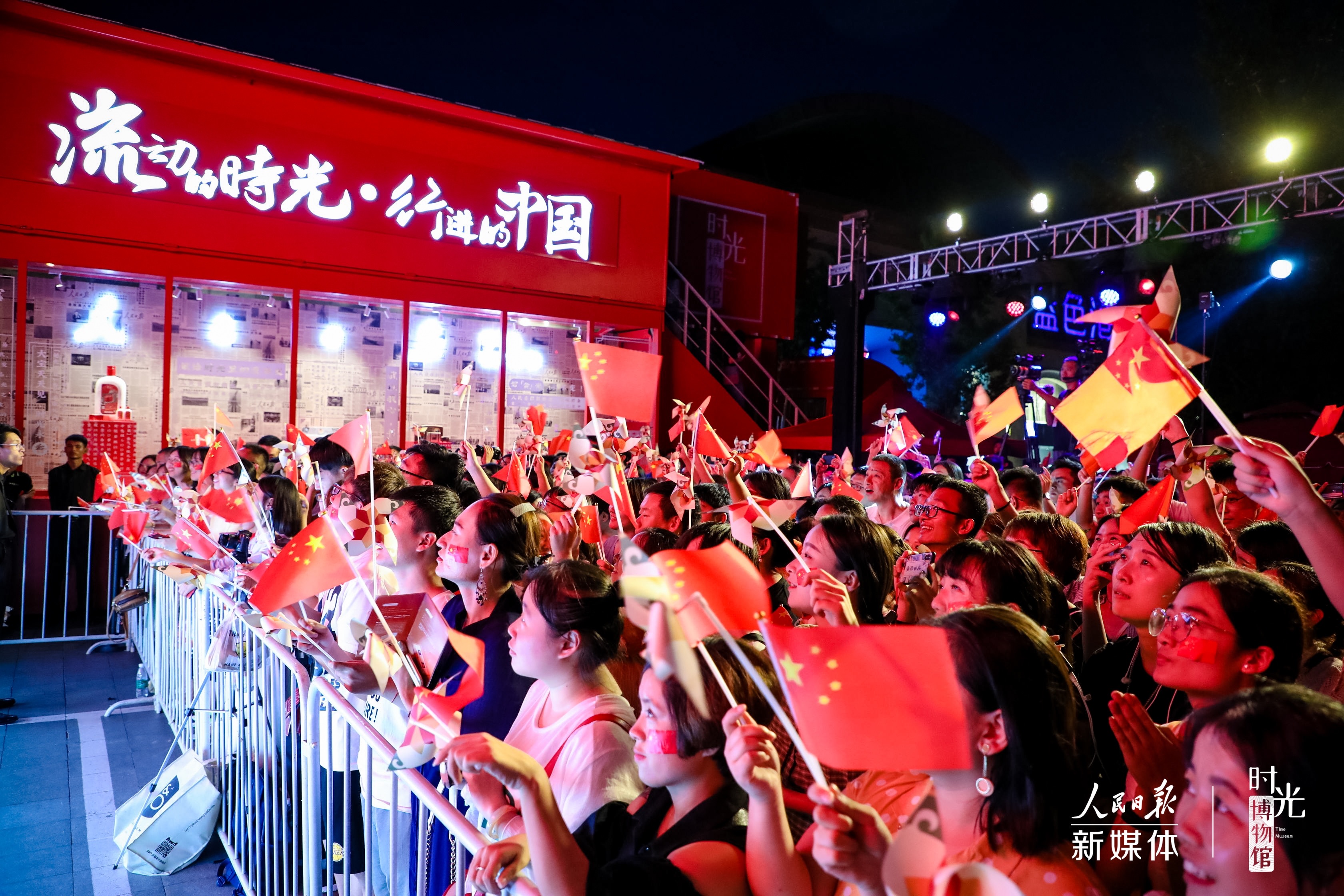 Jubilant crowds after Cheng Fangyuan's performance.
A girl listens intently as the singer peforms.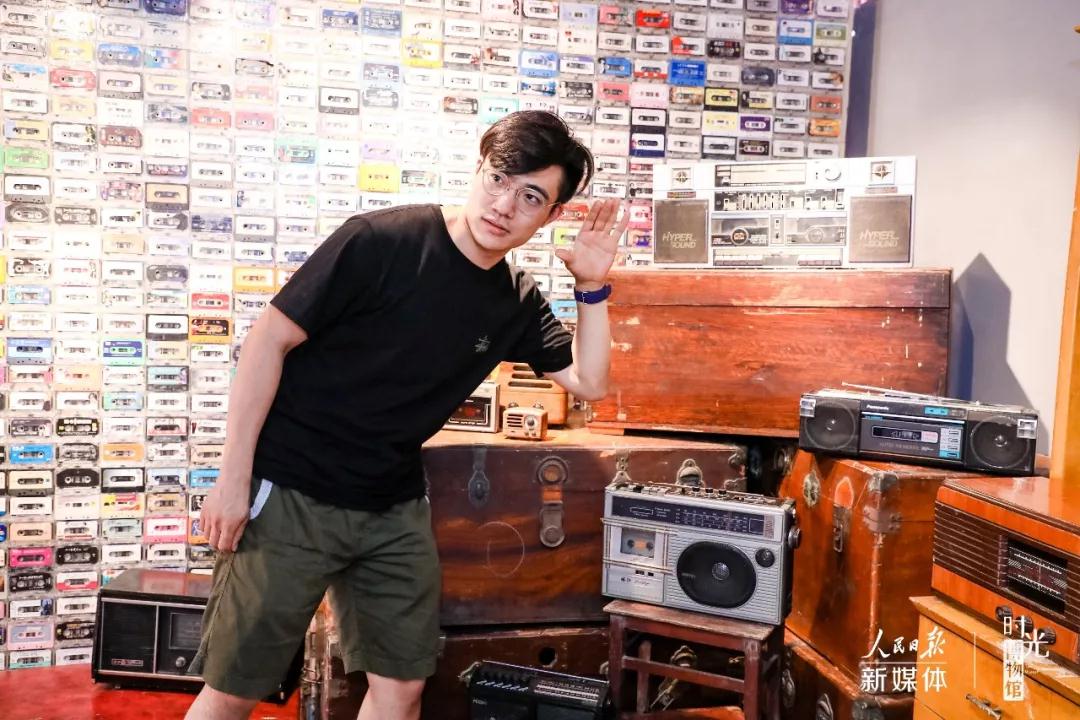 A man pretends to listen to an old radio in the Time Museum on August 2, 2019. Installed in two caravans, Time Museum has several zones such as Wonderful Time House, Memory Shop, Memory Photo Studio, Time Classroom and so on for people to trace old memories.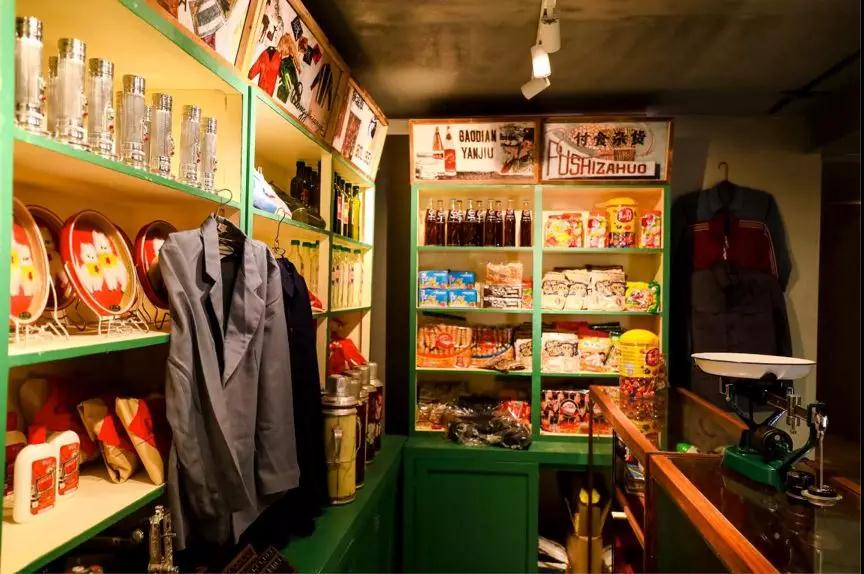 Memory Shop in the Time Museum on August 1, 2019. It displays products from olden days, when a family could buy everything under one roof.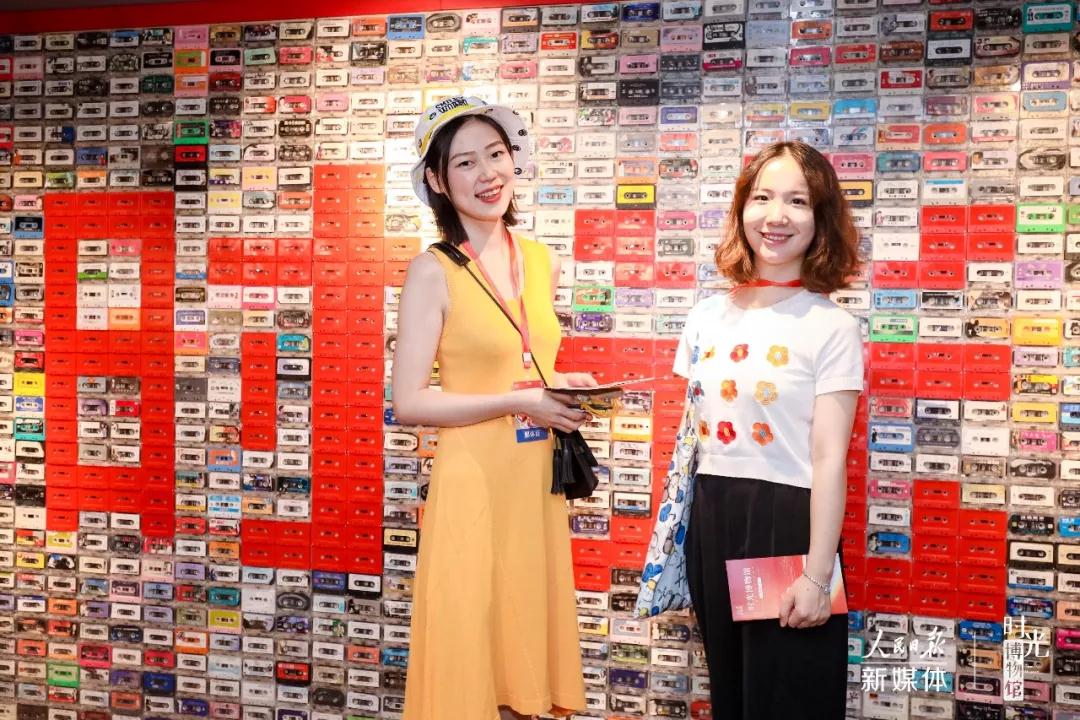 Two girls pose for pictures in front of the "time" wall on August 2, 2019. Made of 3,500 cassettes, the wall with "time" written in Chinese, has drawn immense attention.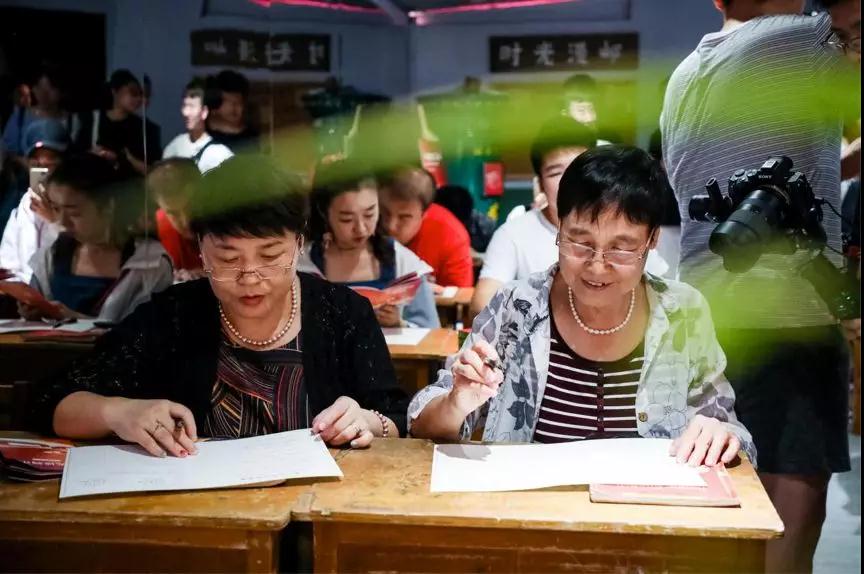 People take notes in the Time Classroom on August 1, 2019. For many Chinese, the experience zones bring back memories of olden days. People get a feeling of "time travel" at the museum.