Around 1,100 arrested during university standoff in past day: Hong Kong police
HONG KONG, Nov. 19 (Xinhua) -- The Hong Kong police said on Tuesday that they have arrested around 1,100 people in and around the Hong Kong Polytechnic University (PolyU) in the past day.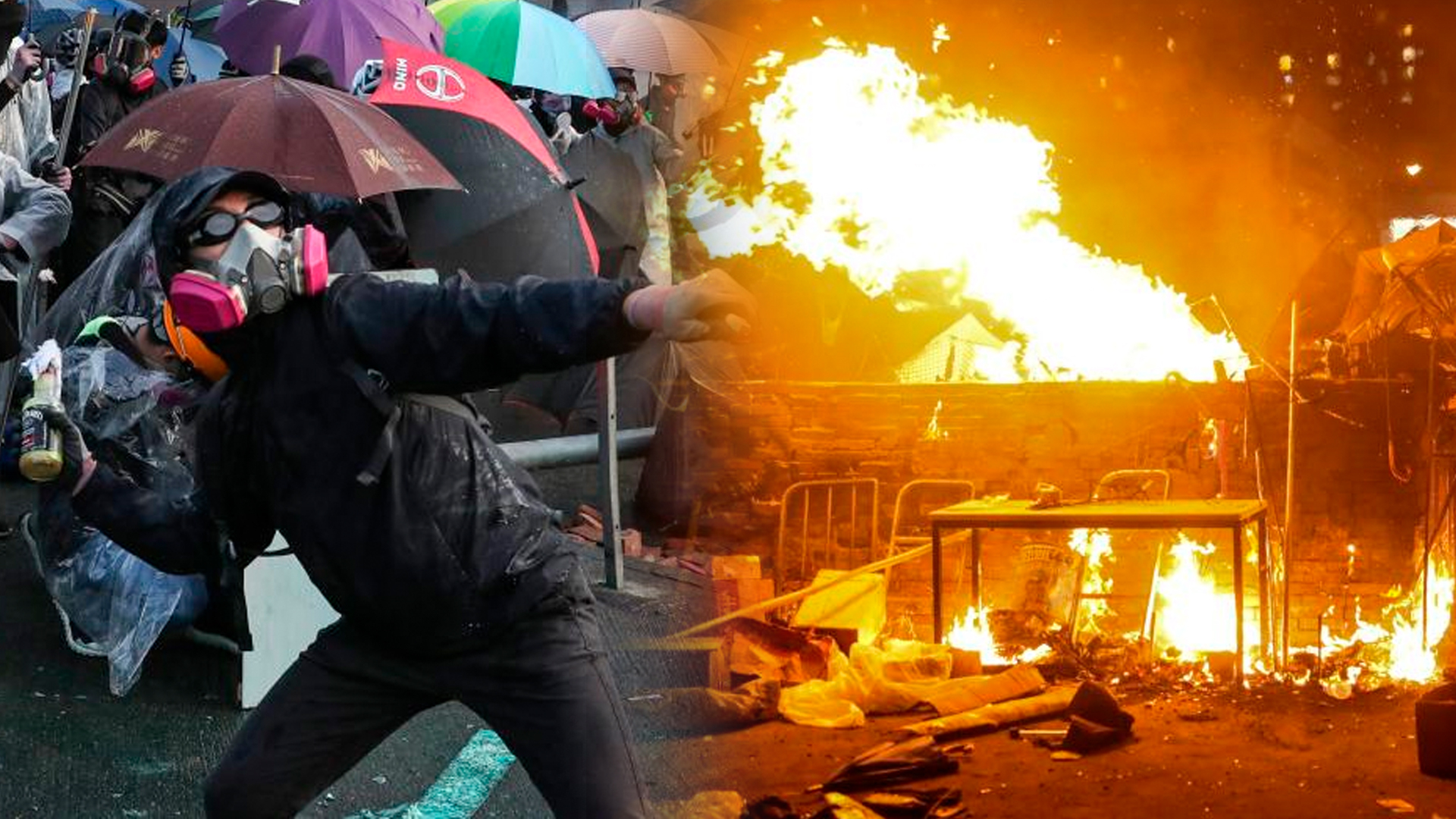 File photo: CGTN
During the standoff in the PolyU that has lasted for three days, the police have been seeking peaceful resolutions, Chief Superintendent of Police Public Relations Branch Kwok Ka-chuen told a press briefing on Tuesday afternoon.
"Using force has always been the last resort in response to the violence of the rioters. Over the past few days, we repeatedly appealed to the rioters to surrender their weapons and leave the campus. However, some still ignored our warnings and refused to leave," he said.
The police have actively engaged other government departments and concerned parties for joint effort to bring out the rioters, Kwok said, adding that they have arranged for first-aiders to enter the campus to provide treatment for the injured rioters, as well as for secondary school principals, teachers and social welfare department staff to help the students.
In the past day, the police arrested around 1,100 people for offenses including taking part in riot and possession of offensive weapons, he said.
Regarding the large number of under-aged people among the rioters, the police did not arrest them immediately, but made arrangement to record their personal data before releasing them, he added.
Stressing that the police will spare no effort to bring offenders to justice, Kwok said, "No one is above the law. No excuse, no political demand or motive can spare anyone from legal liability."
"It's evident that the students inside the PolyU have taken part in rioting, committed destructive acts like hurling petrol bombs, and shooting arrows as well as using various offensive weapons," he said. "Regardless of their ages or causes, they have to face the consequences of their own actions."
The police also warned that some universities in Hong Kong have turned into weapon factories.
On Monday, as assisted by the staff of the Chinese University of Hong Kong (CUHK), police officers entered the campus for evidence gathering and disposal of dangerous goods.
"Over 3,900 petrol bombs were seized, which is the largest number recorded in one single location," Kwok said. "I'm sad to report that CUHK has become a manufacturing base for petrol bombs."
Apart from PolyU, the management of CUHK also reported theft of dangerous chemicals from their laboratory, including concentrated acid.
Kwok said the chemicals, which could be used as ingredients for making petrol bombs, are highly corrosive and toxic and could lead to long-lasting and even permanent damage.