Hong Kong local elections: Breakdown of major districts and leading candidates
Hong Kong residents will head to the polls on Sunday to vote in district council elections.
The fiercest race in over two decades, with 2.4 candidates for every seat in each local council. There has also been a surge in the number of registered voters, especially among young voters aged between 18 and 20 — an age category that has significantly increased by 58,000 this year.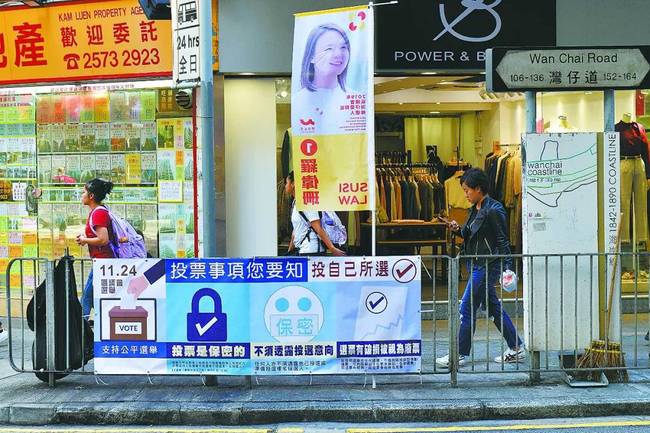 There are 18 local councils in different regions in Hong Kong, among which Wan Chai enjoys the highest per capita income and the highest level of education.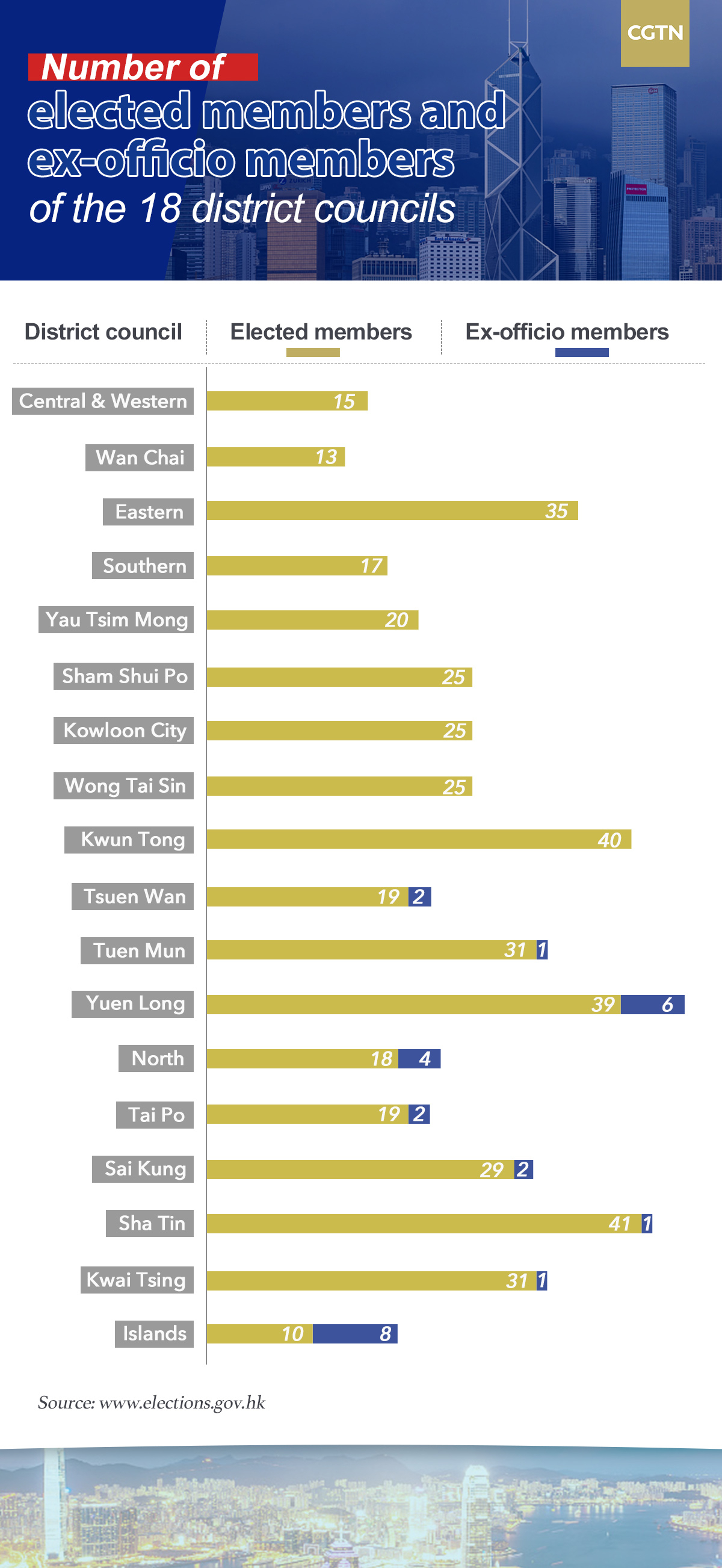 The pro-establishment camp won a majority during the 2015 elections. And this year, candidates from the pro-establishment camp will face challenges from Kickstart Wan Chai leader Clarisse Yeung.
The opposition holds significant influence in the Central and Western District, but the majority of local councils are still held by the pro-establishment camp. The region covers Hong Kong's business center Central and Sheung Wan, with the second highest per capita income and the largest number of white collar workers.
The Yau Tsim Mong District has a high ratio of young to older voters, with a large gap between the rich and the poor. The region spans from Tsim Sha Tsui to Mongkok. Most of the violent demonstrations since June have taken place in these areas. Candidates from both the pro-establishment and opposition camps will compete for positions in the local council.
Sha Tin is the most populated district and has the largest number of local council members, while Yuen Long District is holding local elections after witnessing several violent protests.
A leading figure of the pro-establishment camp Junius Ho Kwan-yiu is going to stand in Tuen Mun district in the New Territories.
As a precaution, polling stations will be temporarily closed in the event of an emergency and will then resume in one and a half hours. But if the delay is forced beyond the stipulated time frame, voting at that polling station will be postponed until December 1.