Experts confirm Wuhan seafood market was source of novel coronavirus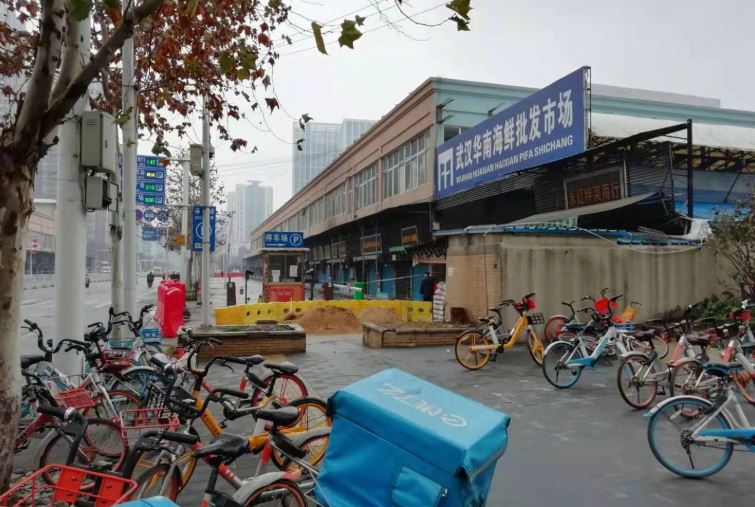 Seafood market in Wuhan, Hubei Province. (Photo: CGTN)

China Center for Disease Control reported on Sunday that 33 out of the 585 samples collected from the seafood market tested positive for the new strain of coronavirus which caused the pneumonia outbreak in Wuhan.
The virus was confirmed to have come from the wildlife sold at the market.
It said that these virus-affected samples were found among 22 stalls and one garbage truck in the market. 93.9% of the samples were located in the south part of the seafood market where illegal wildlife trade was active.
The early confirmed cases of the new coronavirus outbreak in Wuhan is closely related to the food market. It is believed that the virus was carried originally by bats, and transferred to humans via some uncertain intermediate host.
Virology experts said tracing down the virus source, controlling it and identifying the intermediate host of the virus are keys to control the continuous virus transmission from animals to people.
Sweeping crackdown on wildlife trade
On Sunday, China's State Administration for Market Regulation, Ministry of Agriculture and Rural Affairs, and National Forestry and Grassland Administration jointly announced that wildlife trade is banned across the country.
The trade of all forms of wildlife and products are suspended, including online. Wildlife farms are required to be quarantined, and consumers are urged to stay away from game.
The decision came just two days after 19 scholars signed a petition calling for wildlife managers and law enforcement departments, as well as market regulatory departments to put an end to the consumption and trade of wild animals, suggesting it concerned both ecological protection and public health.
The scholars came from the Chinese Academy of Sciences, Tsinghua University, Peking University and other academic institutions in China.
The outbreak of H7N9 bird flu, Ebola, etc. over the years has already proved that many infectious diseases originate from animals. In 2003, for example, bats spread the SARS virus to civet cats. People ate the infected civet cats, then got the virus which led to over 800 deaths worldwide.
Some viruses do not necessarily cause disease or death in the host animal, but human consumption of wild animals or encroachment on wildlife habitats increases the chance of exposure and transmission, making outbreaks possible.