HK extends suspension of classes until Sunday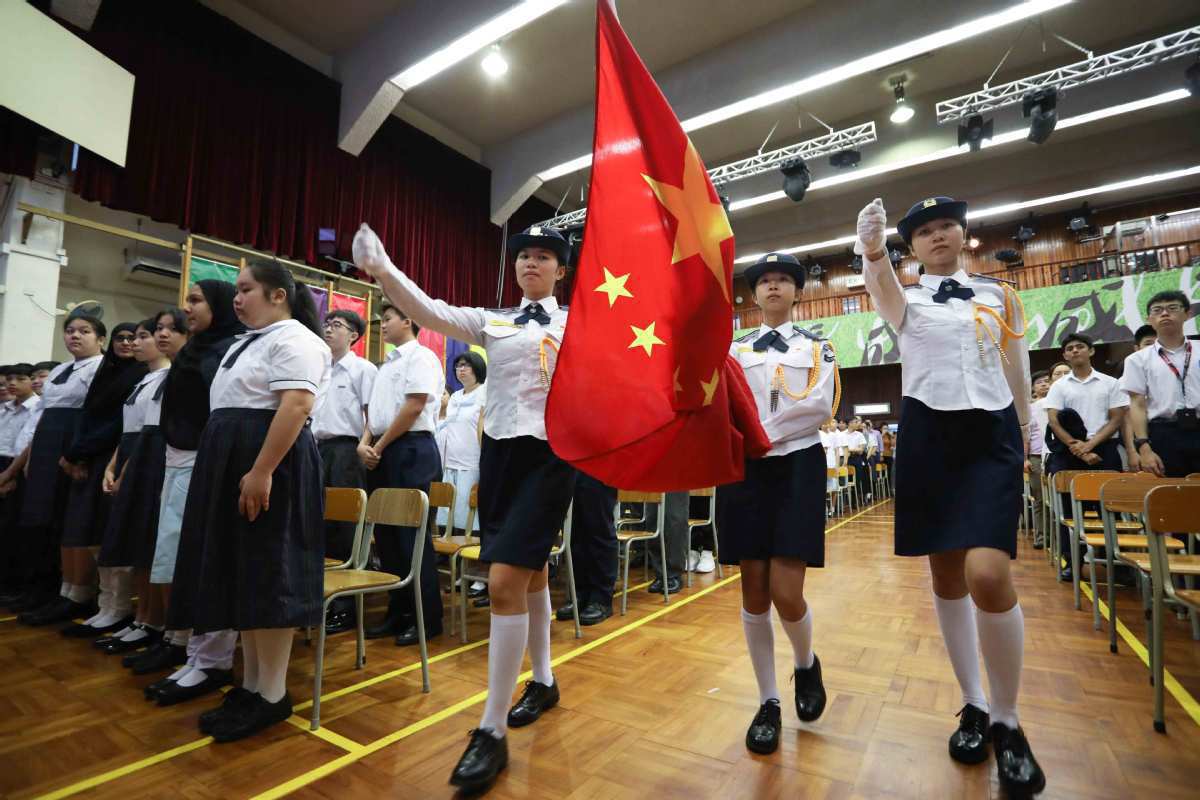 Students from a school in Tung Chung, New Territories, Hong Kong Special Administrative Region, kick off a new semester by holding a flag-raising ceremony on Sept 2, 2019. (Photo provided to chinadaily.com.cn)
HONG KONG - Classes in kindergartens, primary and secondary schools will be suspended until Nov 17, accounted HK education authorizes, citing concerns over safety as radical protesters disrupted traffic across the Asian financial hub.
All schools in Hong Kong were closed on Thursday.
Commuters packed into the first trains Wednesday morning as protesters continued to impede rush-hour traffic. MTR services were suspended and numerous bus routes were altered during the day.
Several light rail services were also truncated or halted altogether.
The protests, stemming from the extradition bill incident, have been raging for five months now. Hong Kong Chief Executive Carrie Lam Cheng Yuet-ngor has vowed not to give in to violent protests.
Radicals set up barricades and destroyed public transportation facilities across Hong Kong, with a number of roads blocked in Kowloon and the New Territories affecting dozens of bus services, according to the Hong Kong police and transport authorities.
Secretary for Transport and Housing Frank Chan told reporters that while 12 million trips are made via public transport daily in Hong Kong, attacks on railway and bus services have slashed public transport capacity to less than 3 million trips daily.
Only 100 out of around 650 bus service routes in Hong Kong were partixllay operational as of Wednesday morning, according to Chan.
Traffic lights in different districts were also interfered with. Transport authorities said 220 sets of damaged traffic lights were being repaired across the districts, advising people to pay special attention to road safety at affected junctions.
Chan said vandalism of public transport facilities were "extremely dangerous," as well as acts of setting fire to train coaches, throwing fire bombs at running trains and destroying rail tracks, all of which could result in serious casualties.