China's Sui/Han win pairs title at ISU Grand Prix NHK Trophy
People's Daily app
1574508189000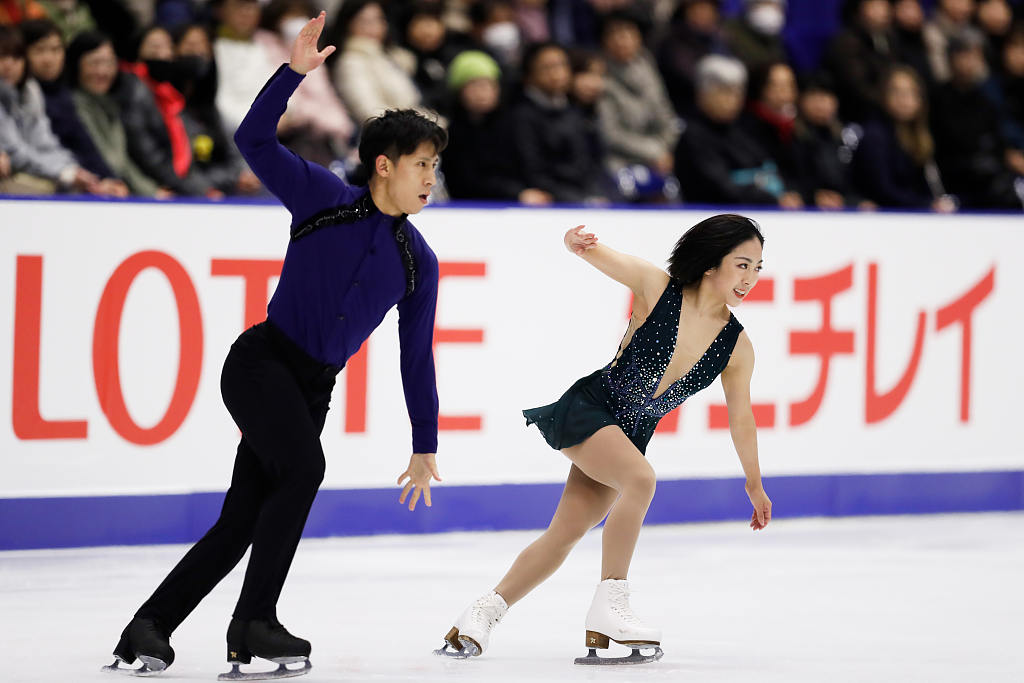 Photo:VCG
TOKYO, Nov. 23 (Xinhua) -- Olympic silver medalists Wenjing Sui/Cong Han of China skated to a beautiful and emotional "Rain in your black eyes" to win the ISU Grand Prix Figure Skating NHK Trophy on Saturday in Sapporo, Japan.
The two-time world champions' program was highlighted by a triple twist, throw triple salchow, and throw triple flip. However, Sui fell when landing her triple toeloop. They scored 145.69 points to lead the free skate and collected 226.96 to win the title.
Sui/Han also won the Grand Prix Cup of China earlier the month. With the two Grand Prix series titles, they qualified for the Grand Prix Final in Turin in December.
Canada's Kirsten Moore-Towers/Miachael Marinaro ranked second with 208.49, while young pair Anastasia Mishina/Aleksandr Galliamov of Russia came third in 203.35.
In ice dance, Four-time world champions Gabriella Papadakis/Guillaume Cizeron of France were untouchable and set new high scores 226.61 on their way to the gold. Russia's Alexandra Stepanova/Ivan Bukin earned the silver in 208.81 and, like the French, a ticket to the GP Final next month. Charlene Guignard/Marco Fabbri of Italy took the bronze with 198.06.
China's Wang Shiyue/Liu Xinyu came fifth.