Wuhan starts reopening railway, flight services
Wuhan, the capital city of Hubei province and the epicenter of the novel coronavirus outbreak in China, is starting to reopen its railway and flight services after more than two months of a lockdown and transportation suspension, according to local authorities and the country's civil aviation administrator.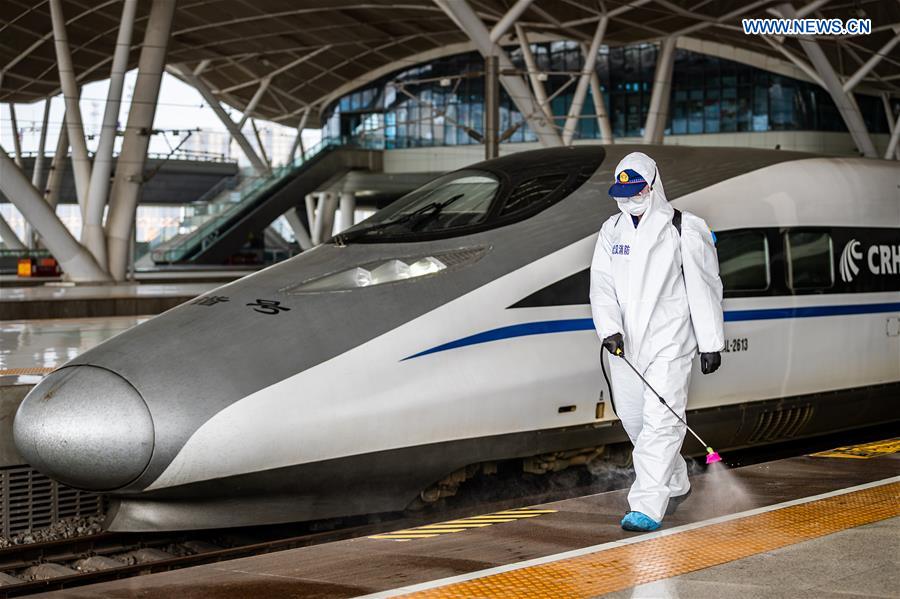 A firefighter conducts disinfection on the platform of Wuhan Railway Station in Wuhan, Central China's Hubei province, March 24, 2020. (Photo: Xinhua)
The city restarted its service for trains arriving in its 17 railway stations on Saturday, while departure service will not open until April 8 when the city's lockdown will be lifted, the local railway bureau said.
Domestic passenger flights in Hubei's major airports, except Wuhan Tianhe International Airport, will restart from Sunday, while international flights and flights to and from Beijing, Hong Kong, Macao and Taiwan are still suspended, the Civil Aviation Administration of China said.
Wuhan Tianhe International Airport will only resume its domestic passenger flights from April 8.
Cargo flights will resume operation for all airports in Hubei from Sunday and the administration encouraged airlines to add both domestic and international flights to ensure a smooth supply chain.