Wang Yi: China supports multilateralism and WHO's leading role in fight against COVID-19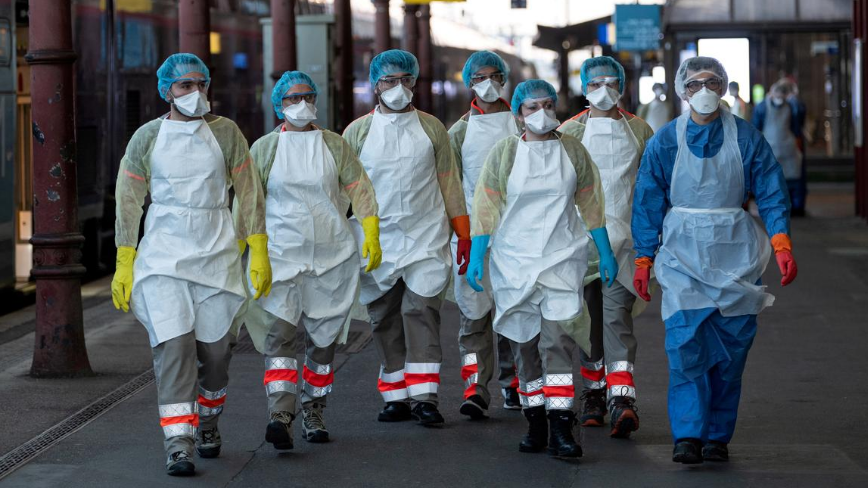 File photo: CGTN
China stands ready to work with France to uphold multilateralism, and supports the leading role of the World Health Organization (WHO) in global public health governance, Chinese State Councilor and Foreign Minister Wang Yi said on Thursday. Wang made the remarks while holding a phone conversation with his French counterpart Jean-Yves Le Drian.
China appreciated France's stance on WHO's contribution in fighting the novel coronavirus, as President Emmanuel Macron reaffirmed his trust and support to WHO Director-General Tedros Adhanom Ghebreyesus by phone on Wednesday, said Wang.
Regrettably, some countries attempted to make others a scapegoat and lay their faults at others' door, Wang said, slamming such acts as totally "irresponsible."
For his part, Le Drian thanked the medical supplies China offered to help fight the disease, showing France's willingness to strengthen multilateral coordination with China.
Le Drian said France stands firmly to support the leading role WHO played and its move to consolidate Africa's health cooperation.
Holding phone talks with Maldivian Foreign Minister Abdulla Shahid on the same day, Wang appreciated the Maldives for its fair and objective stance on some countries' attempts to stigmatize China.
Such a move will not enhance efforts to unite countries in the battle against the spread of the pandemic, nor will it contribute to the disease prevention and control efforts, Wang stressed.
As trustworthy friends, China and Maldives always rush to each other's aid when the other side is in trouble, Wang noted, adding China will continue to share experiences to help the country combat COVID-19.
Shahid spoke highly of China's constructive role in the anti-virus battle, strongly opposing any actions to stigmatize China.
The Maldives is willing to enhance cooperation with China and fight the pandemic together, Shahid added.