Podcast: Story in the Story (11/19/2019 Tue.)
People's Daily app
1574100819000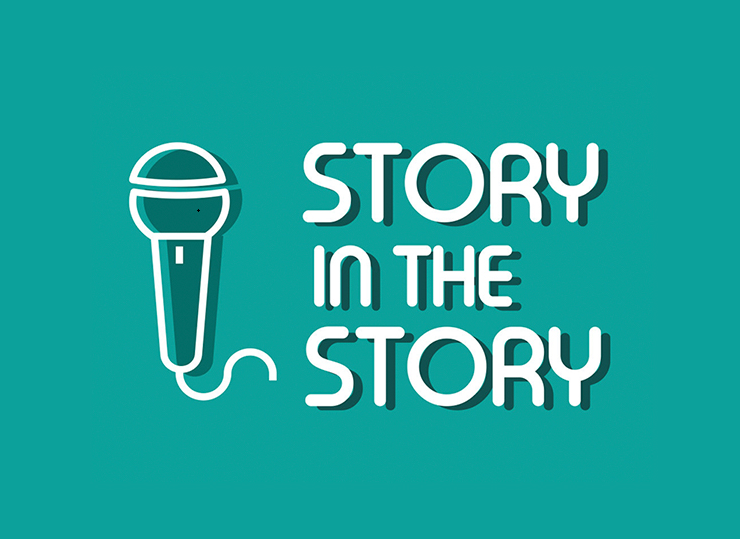 From the People's Daily App.
This is Story in the Story.
Beauty pageants aren't typically known for rewarding intelligence and strength, which is what makes the Miss Chinese Cosmos Beauty Pageant so unique.
Founded in 2003, competitions are held in China, Europe, and America.
The contest was created to highlight intelligent Chinese women. It accepts applications from around the world, and finalists are selected from competitions held globally.
The contest is aimed at honoring the modern Chinese woman and building new beauty standards by valuing characteristics such as brainpower, courage, and love.
In 2019, the quarter-finals were held in Zhuhai, Guangdong Province.
After a seven-day training program covering a wide range of activities, from acting to music to delivering speeches, 15 candidates were shortlisted from the 41 aspirants, all Chinese or of Chinese descent.
Every year, 12 of the 15 candidates are featured in the semifinal, and the top three winners are crowned in the fall.
Today's Story in the Story looks at China's top beauty pageant, the Miss Cosmos Beauty Pageant, and the opportunities that it provides for those who win.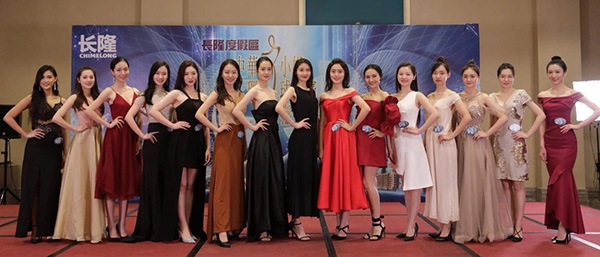 2019 Miss Chinese Cosmos Pageant selected 15 candidates shortlisted from 41 aspirants in its quarterfinal held in Zhuhai, Guangdong province, on Sept 13. (Photo: China Daily)
After five months of fierce competition, Chen Jiaoyi, a 24-year-old student at University College London, was named the winner of the 2019 Miss Chinese Cosmos Pageant.
As an annual event sponsored by Phoenix TV, the beauty contest, in its 17th year, seeks out well-educated young women who have good taste. While the contestants are drawn from around the world, all are Chinese or of Chinese descent.
Organizers say the pageant-which has branch competitions in Europe and America-is a way to bring Chinese overseas together and serves as a platform to honor the modern Chinese woman.
Nearly one month before the Beijing final, Chen and 11 other candidates were shortlisted from among 41 aspiring contestants following a seven-day training course in Zhuhai, South China's Guangdong Province. The field was already whittled down from around 10,000 applicants.
The finals comprised three rounds of competition, including a dance in the style of the Tang Dynasty (618-907) and a debate hosted by veteran anchor Yuchi Linjia. Among the jury members were renowned host Chen Luyu, musician Chris Babida and makeup artist Li Dongtian.
Chen Jiaoyi, a native of East China's Fujian Province, before winning the title, she was crowned 2019 Miss Chinese in Europe.
"I heard a lot about this pageant when I was still studying for my bachelor's degree at the Communication University of China. For me, it's not only a beauty contest but a valuable experience to enhance confidence and broaden my horizons," she said, following the victory.
From left: Winners of the 2019 Miss Chinese Cosmos Pageant-Li Mengxiao, runner-up; Chen Jiaoyi, champion, and Liu Xuan, who took the third place. (Photo: China Daily)
Recalling the moment when the hosts opened the envelope and announced the winner, Chen Jiaoyi said she was looking at her father, who was sitting in the audience.
"My attention was elsewhere, I was a bit distracted… Suddenly, I heard my name. It's so incredible. It is like a dream," she said.
She recalled suffering a leg injury during training, but she insisted on staying in the competition and felt the experience made her stronger.
Early in the competition, she and two other contestants were assigned to help local villagers in Kaiping, Guangdong Province. Despite being afraid of live poultry, she conquered her fear of assisting locals in working on the farm, doing jobs, including the collection of duck eggs and harvesting vegetables.
"The competition set up a dozen courses to train us in a wide range of things, from how to deliver speeches, to dance performance and etiquette. It has been a helpful experience. I hope to spread Chinese culture and values-all that I've learned from the contest-overseas," she added.
Chen said the Miss Chinese Cosmos title won't change her plans for the future too much.
"I'll pursue a job in media after graduation, but I plan to return to college to pursue a doctoral degree after working for a while," she said.
Li Mengxiao, a 23-year-old Jiangsu Province native who is studying for a master's degree in public relations and corporate communications at New York University, was the runner-up. Third place went to Liu Xuan, a 21-year-old student from the Communication University of China.
Talking about her most favorite contest moment, Li said it was being assigned to help locals harvest grapefruit in Meizhou in Guangdong, adding that she wishes to use her influence to promote Chinese agricultural production after returning to the US.
(Produced by Nancy Yan Xu, Lance Crayon, Brian Lowe and Da Hang. Music by: bensound.com. Text from China Daily.)