China's Poyang lake sees early arrival of wintering birds
NANCHANG, Sept. 24 (Xinhua) -- The first group of migratory birds have arrived for wintering at Poyang Lake, China's largest freshwater lake in the eastern province of Jiangxi.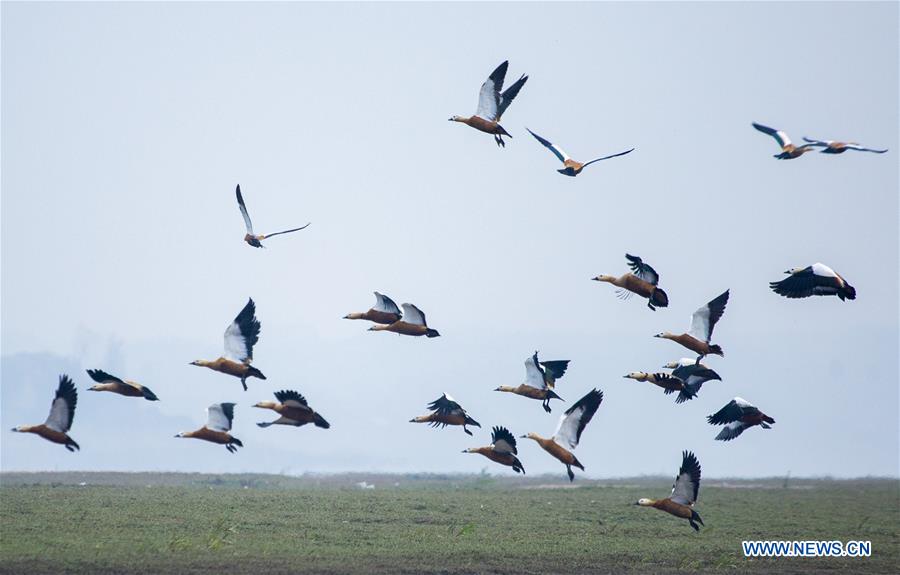 (File photo: Xinhua)
Staff of the Administration of Poyang Lake National Nature Reserve on Monday spotted 27 wild geese when patrolling the lake region in Duchang County, a major stop on the wintering birds' journey to Poyang.
The first arrival, which marked the coming of the winter season for migratory birds at the lake, was five days earlier than that of last year, according to monitoring records.
Dubbed a "paradise for migratory birds," Poyang Lake is an important wintering area for waterbirds in Asia.