Bill Gates hails China's efforts in promoting global health equity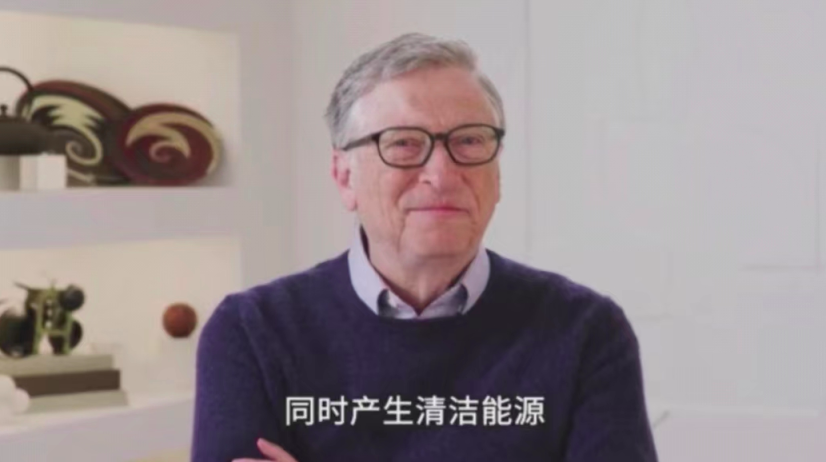 Bill Gates, co-founder of Microsoft, on Saturday hailed China's efforts in promoting global health equity at the 2022 World Health Forum hosted by Tsinghua University.
In his video speech, Gates first praised China's poverty alleviation practice which has lifted hundreds of millions of people out of poverty and tackled public health threats at scale.
Gates, who is also co-chair of the Bill &Melinda Gates Foundation, said he has been very excited to see China step forward and take on a critical global leadership role in effective global partnerships in solving global health crisis.
The World Health Organization awarded a certificate of malaria elimination to China last year, which in Gates' view is a milestone in the fight against this disease.
Meanwhile, China also made critical contributions to reducing COVID-19 vaccine inequity through its support of COVAX and other channels and now stepping up to accelerate its reduction in emissions, Gates said.
According to Gates, China is making efforts to foster global partnerships that are focused on inclusive development around the world.
"I'm excited to see China working to bring the world together on these issues. We stand ready to partner on issues like food, security, seed innovation, COVID- 19 response, future types of vaccines, and on development financing," Gates said.
In his speech, Gates also noticed the achievements the China office of the Gates Foundation has made in the past decade through the cooperation with Chinese partners, for example, combating infectious diseases like TB, HIV, malaria, strengthening health systems in African countries, and ensuring that everyone can benefit from lifesaving innovations.
In addition, Gates expressed his expectations for continuing cooperate with China, hoping to support China and bring more people together to achieve shared goals in global health.
"I'm optimistic that by continuing work together to support innovation and solve these challenges, we will be ready for the next potential pandemic. We can build a healthier, fair world for all," he added.