A village teacher and his last three students
People's Daily app
1631239437000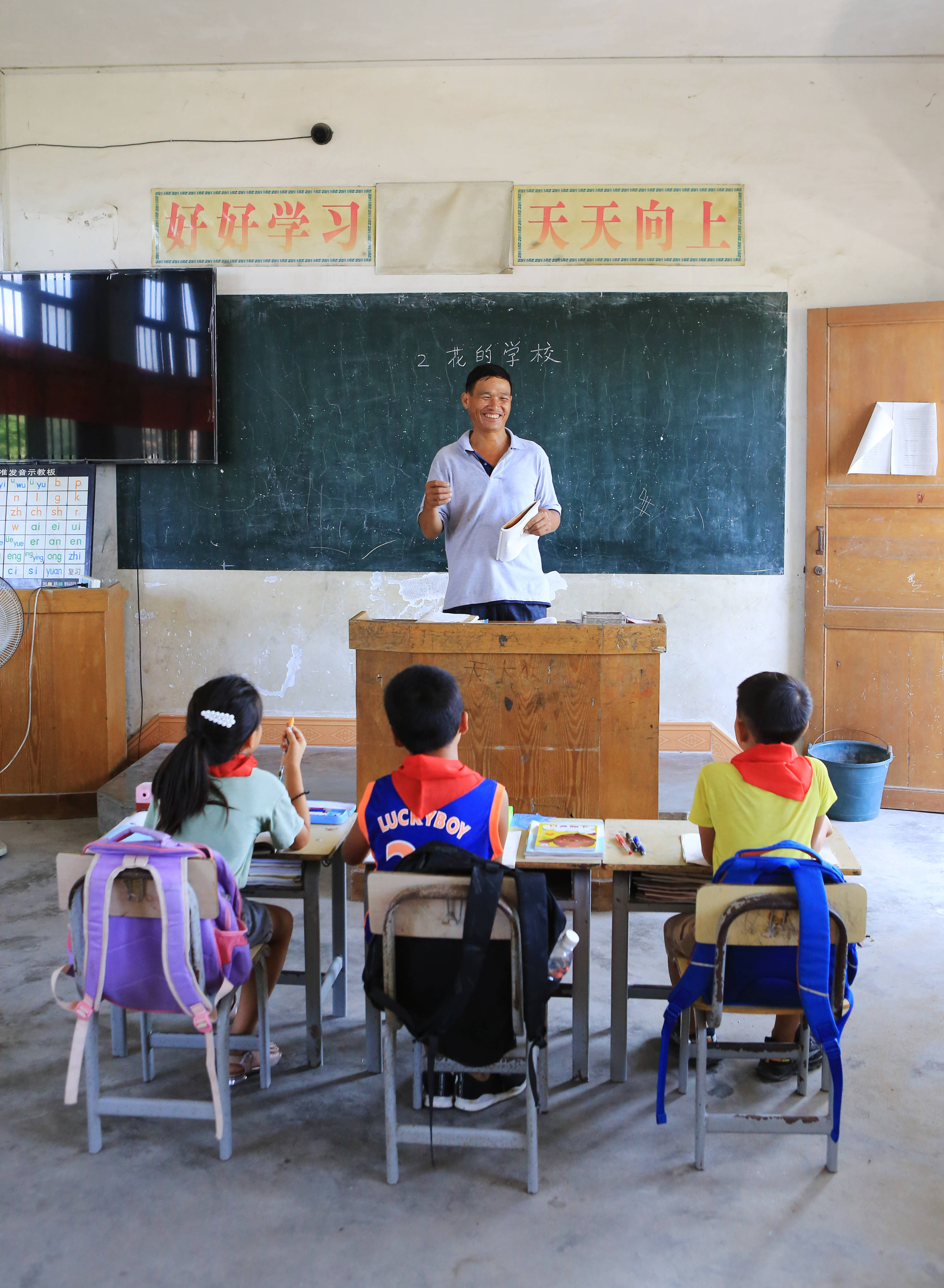 Chen Jiyuan, 51, is the only teacher in Shagong village, Rongshui Miao Autonomous county, South China's Guangxi Zhuang Autonomous Region.

He has been teaching in the village for 32 years, since February 1989.
Located in a remote area, Shagong is blocked from the outside world by a big river.
During the busiest years, Shagong Village Primary School had nine teachers and more than 200 students.
As more and more villagers worked as migrant workers, the number of students in the village became fewer, and the school became smaller.
In the autumn of 2017, after the other two teachers were transferred, Chen was the only teacher left with 22 students in two grades.
Since then, Chen has become a general teacher, responsible for school management and chores.
Starting from the fall semester of 2020, only three students enrolled. All were children left at home by migrant workers. Two of them were children with single parents. Even though there were only three students, Chen starts classes on time every day and has never missed a class. Each day, when all classes are over, Chen helps the students with their homework at school.
Over the past 32 years, batches of children have graduated and left the village. Chen, who had only a junior high school diploma, has successively obtained a junior high school diploma and a college diploma.
Chen's father has retired and moved away. Chen's son and daughter-in-law have also relocated, but Chen never chose to leave.
"Even if there is only one student left, I will keep teaching." he said.
(Compiled by Dong Feng)