Podcast: Story in the Story (2/14/2020 Fri.)
People's Daily app
1581617378000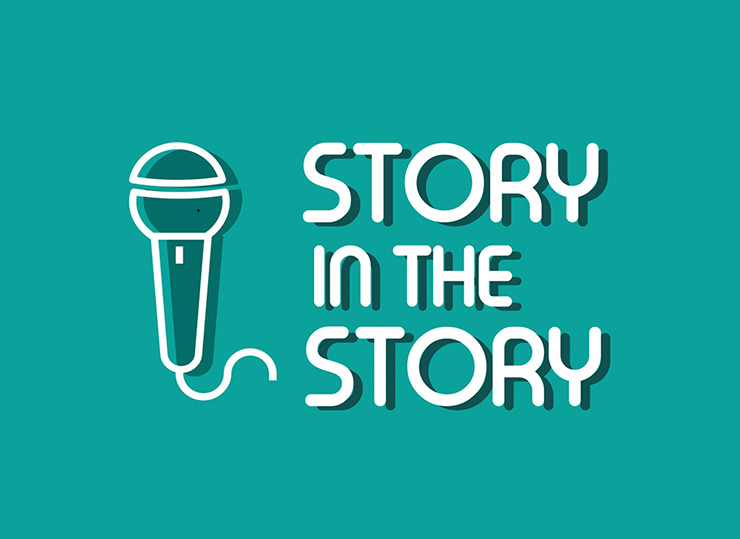 From the People's Daily App.
This is Story in the Story.
In September 2018, the National Development and Reform Commission issued guidelines on developing a stable digital economy and expanding employment.
The term digital experience economy refers to a broad range of economic activities that drive systematic changes in all industries through digital transformation, with data as the key production factor and next-generation information technology as the cornerstone.
China's digital experience economy market has been expanding, with the scale of information consumption continually growing, according to the White Paper on Digital Experience Economy Development.
The digital experience economy will bring tremendous market opportunities for China and the outside world, as technology has profoundly affected consumer behavior and raised the expectations of potential customers.
Liu Fawang, a deputy chief engineer with the China Center for Information Industry Development, said in the digital age, products and services are optimized while consumers have higher requirements for their experiences.
"The global digital experience economy is becoming a new high ground for technology and industry competition. China is a major player in terms of this," Liu said.
Today's Story in the Story looks at how China's digital experience economy is developing and how it is impacting consumer behavior.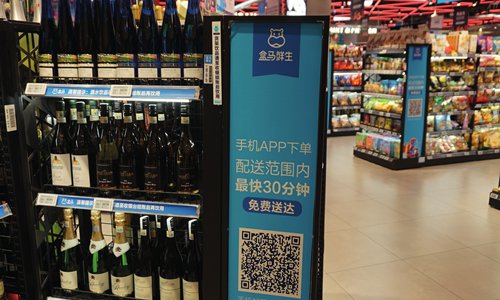 A scene in a Hema store in Chaoyang district (Photo: Global Times)
In China, tech and innovation seem to be part of people's DNA.
A significant part of daily life will be swallowed by the digital revolution - grocery shopping.
Internet companies opening offline stores is a significant trend of 2018, with "integrated retail" being the buzz word. Offline retailers are looking at how they can blend consumers' online and offline experiences.
China's e-commerce titan Alibaba introduced its "new retail" concept, and its services combine Alibaba's assets and local preferences.
The stores are named Hema, which means box horse or, similarly pronounced, hippopotamus - the cute logo of the futuristic retail chain.
Hema heavily relies on big data to optimize the store's offerings. All of the shoppers have to use the store's app to benefit from the services.
The app can build on the already widespread use of Alibaba's mobile payment service, Alipay.
Customers can either pay for the products by scanning them at the check-out counters and pay using the store's app, or the products can be delivered to them free of charge. Shop assistants will collect the products for them in a bag that they can connect to an in-house transportation system that is spread like a network across the store's ceiling.
However, Hema only delivers to customers who are living within a radius of 3 kilometers from their stores.
"In traditional supermarkets, there are usually goods on sale due to overbuying, and the staff has high work intensity," explained Feng. "But in Hema, after our analysis, we will furnish products frequently in small batches each time, according to the updated sales performance," he added.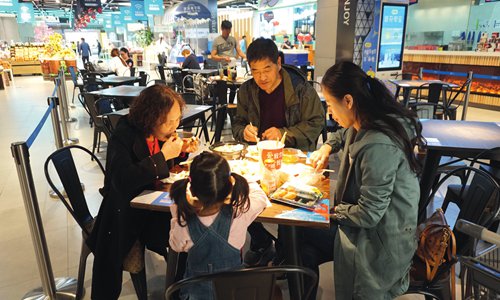 Consumers embrace ordering food or paying by scanning QR codes when dinning. (Photo: Global Times)
It's a smart store that recommends products for shoppers based on their previous purchases.
By scanning the barcode of a product, clients will get all of the information about it, just like they would if they visited an online store.
Alibaba may be the pioneer, but other stores and shopping malls have followed, providing clients with a digital shopping experience and gaining detailed insight into their consumption patterns and preferences to draw more customers. But data can also help to optimize processes in the operation of physical stores.
"For example, the route data shows some places are 'dead corners' with few visitors, and we have got to figure out why. Two stores stand door-to-door, but their sales performance varies. Why? Is it because the poor performer has few new products, or is the pricing a problem? We can help them analyze this," Feng explained.
Hema has made itself a name for another service that is deeply entrenched in the Chinese food culture - freshness. Shoppers can pick their food, and have it cut or even cooked by chefs on the spot. This service is especially known for the vast selection of live seafood available at Hema.
Zhang, who only wanted to give her surname, came to the store on her day off to treat her parents and her daughter to a meal.
"The seafood here is very fresh and delicious," she said.
Zhang came here with her husband, and even though she is already retired, she enjoys the cashless supermarket.
"It's very convenient. My cell phone can solve all of my problems nowadays," Zhang said.
(Produced by Nancy Yan Xu, Lance Crayon, Brian Lowe and Paris Yelu Xu. Music by: bensound.com. Text from China Daily and Global Times.)