Hong Kong unveils relief measures for epidemic-hit businesses, residents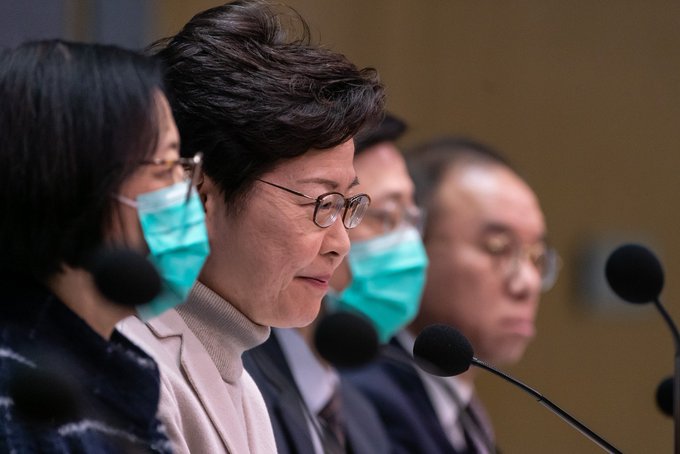 File photo
HONG KONG, Feb. 14 (Xinhua) -- Hong Kong has announced a basket of relief measures for businesses and residents suffering from the outbreak of the novel coronavirus (COVID-19) and mulled allocating 25 billion Hong Kong dollars (3.22 billion U.S. dollars) for the fight against the epidemic.
Chief Executive of the Hong Kong Special Administrative Region (HKSAR) Carrie Lam told a press conference Friday that the government will provide allowances for low-income households and subsidies for businesses including restaurants and travel agencies.
To ensure the funds for the relief measures and also quick anti-epidemic response in the future, Lam said she will suggest the Legislative Council hold special meeting next week to earmark no less than 25 billion Hong Kong dollars.
In the face of the COVID-19 situation, Lam had promised to set up a 10-billion-HK-dollar fund and extend or ramp up previous stimulus plans earlier this month.
According to Friday's scheme, travel agencies will be granted 80,000 Hong Kong dollars each, and large and small restaurants will receive 200,000 and 80,000 dollars respectively. Retailers will be given 80,000 dollars. Property management companies, public or private, will also get 26,000 dollars.
Some 200,000 low-income households will be offered 5,000 dollars each, and the allowance of students will be raised from 2,500 dollars to 3,500 dollars.
The Hospital Authority, which administers public hospitals and clinics, will be granted additional 4.7 billion dollars.
Lam called on lawmakers to pass the scheme as soon as possible to relieve the burden on residents and added that more relief measures in the pipeline will be disclosed in the upcoming budget.
At the press conference, Lam also promised that the HKSAR government will strive to help Hong Kong residents in Hubei and on a cruise ship quarantined in Japan return to Hong Kong at an early date. (1 Hong Kong dollar equals 0.13 USD).