More support teams arrive in Jilin to battle COVID-19
Jilin province's health commission reported two new locally transmitted COVID-19 cases on Monday, bringing the total since May 7 to 34, all of which were in the city of Jilin.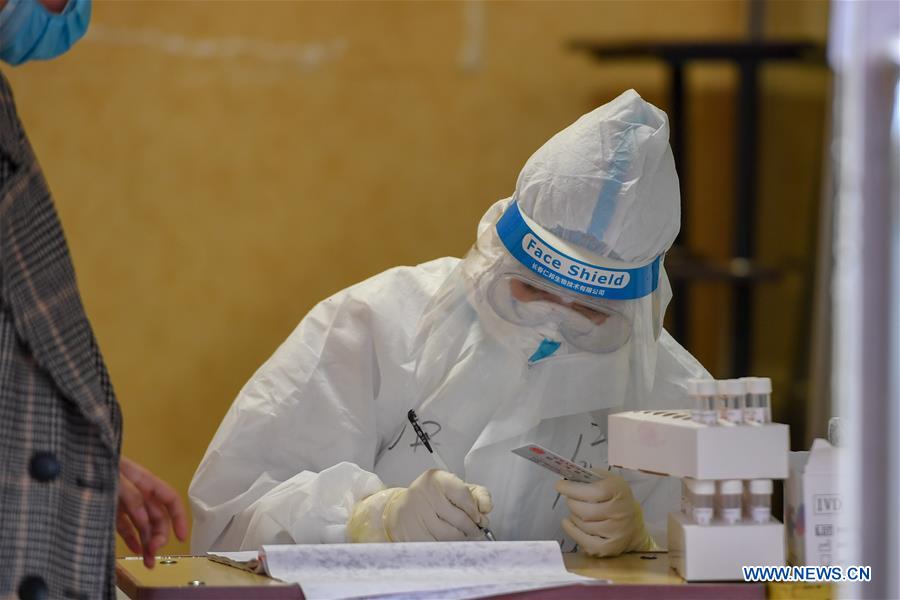 A staff member registers for a resident at Tongji community in Shulan, Northeast China's Jilin province, May 17, 2020. (Photo: Xinhua)
One of the new cases was in Shulan; the other was in Jilin city's Changyi district.
"The two cases involved close contacts with the previous confirmed cases and had been placed under medical observation before diagnosis," Yang Limin, deputy secretary-general of Jilin city, said at a news conference on Monday. "In eight of the local cases, the patients recovered and were discharged from the hospital."
Yang added that 965 people who had close contacts with infected people had been tracked down and had been placed under medical observation as of Sunday.
To prevent cross-infection in hospitals, all patients and their companions must undergo a coronavirus test before being hospitalized in Jilin city for any reason.
Hospitals will also promote online bookings for diagnosis and treatment, as well as guide patients to visit at different times to avoid concentrations of people.
"Eight teams have arrived in Jilin city, including 500 experts from the National Health Commission, the Chinese Center for Disease Control and Prevention, the provincial health department and Changchun University of Chinese Medicine," said Liu Qizhi, director of the city's health commission. "They will provide support and guidance in the epidemiological investigation, as well as concentrate on quarantines and medical treatment."