First flight from Wuhan to Beijing since lockdown takes off
China Southern Airlines flight CZ3139 at Wuhan Tianhe International Airport before taking off, June 9, 2020. (Photo: CGTN)
The first direct flight from Wuhan to Beijing, since the central Chinese city's lockdown, took off on Tuesday afternoon.
After months of suspension, direct flights between Wuhan city and Beijing resumed with its first group of passengers.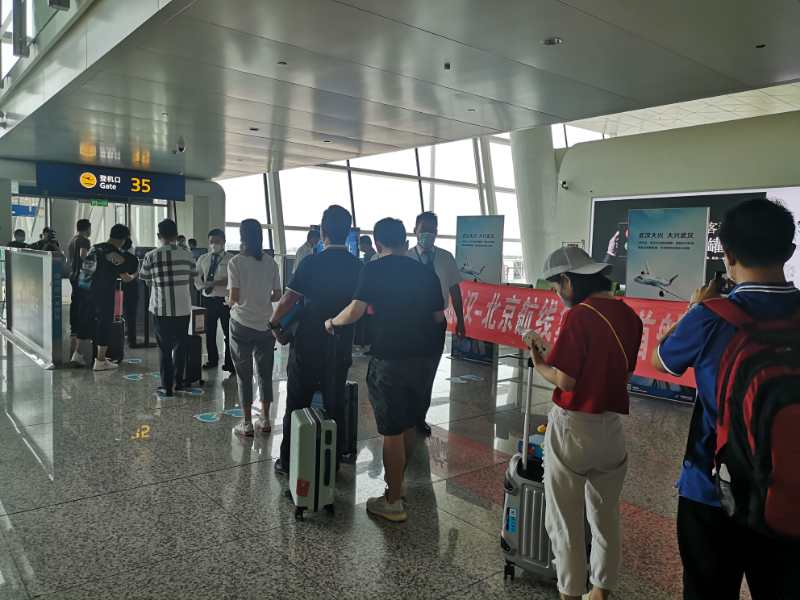 Passengers queue up to board flight CZ3139 at Wuhan Tianhe International Airport, June 9, 2020.
China Southern Airlines flight CZ3139 took off around 4:03 p.m. on Tuesday afternoon from Wuhan and is expected to land at Beijing Daxing International Airport at 7:00 p.m.. This is the first passenger flight to fly to Beijing from Wuhan since the city's lockdown.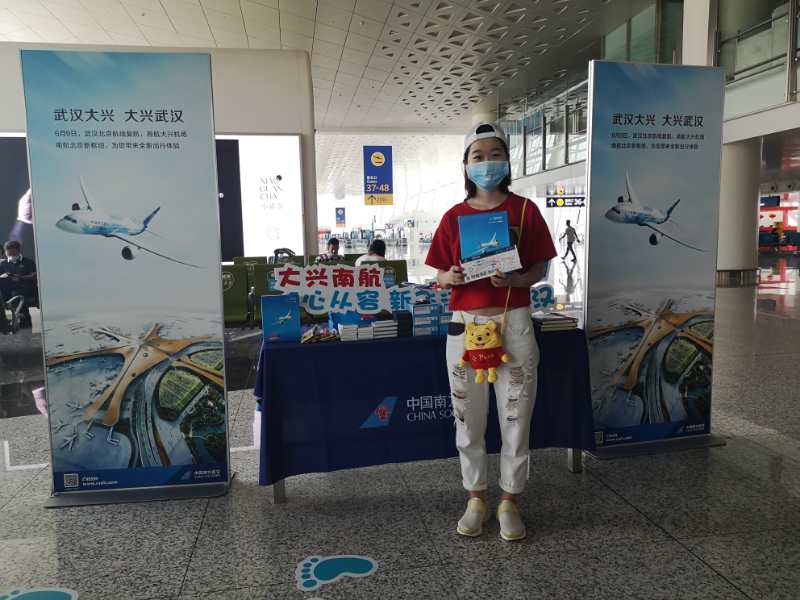 A passenger shows her flight ticket at Wuhan Tianhe International Airport, June 9, 2020.
According to China Southern Airlines, one round-trip flight between Wuhan Tianhe International Airport and Beijing Daxing International Airport will be operated every day through June 27. Other companies such as China Eastern Airlines and Air China are also working on resuming flights between the two cities.
After 76 days of lockdown, Wuhan reopened on April 8, with the subway, trains and flights gradually resuming services.
Since June 6, People who arrive in Beijing from Hubei (including Wuhan) no longer need to go through a 14-day observation at home or in designated facilities