Upgraded version of zebra crossing comes out for traffic on two directions
People's Daily app
1599214490000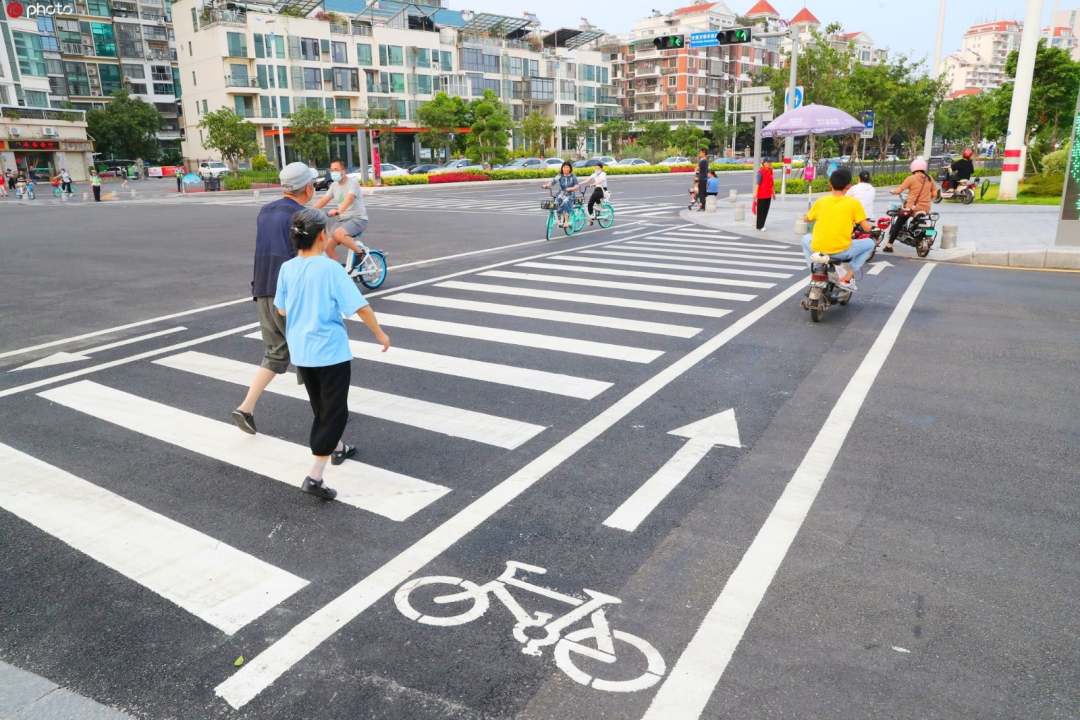 Photo shows a zebra crossing used for separating pedestrians from vehicles. (Photo: IC)
The upgraded version of a zebra crossing on a street in Xiamen has come out. Vehicular traffic can move in either of two directions on it.
Zebra crossings used for separating pedestrians from non-motor vehicles on the Binhu north road, Haicang district, Xiamen was upgraded on September 3. Every zebra crossing has two bicycle lanes in each direction.
Qiu, who rides an electronic bicycle, comes to a stop light on the road and waits on the bicycle lane. He finds that the zebra crossing is not the same as before. He said it has two bicycle lanes and permits movement in one direction. The design is convenient for traffic.
The application rate of non-motor vehicles has improved in recent years. In order to make traffic more efficient and safer, bicycle lanes are built on six main crossings, such as the Haiyu crossing of Binhu north road.