Hong Kong police arrest 380 people in joint anti-crime operation with Guangdong, Macao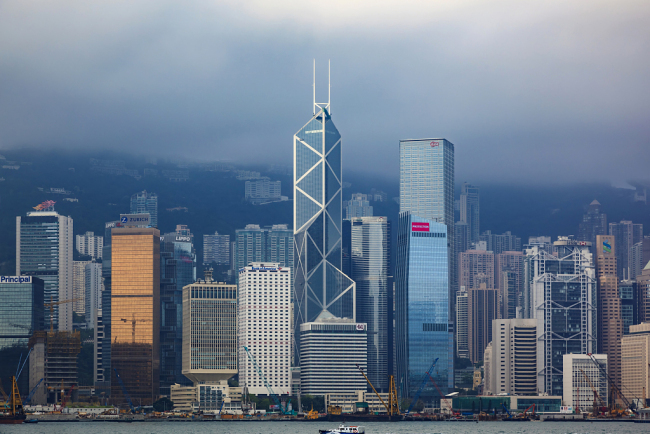 A view of Hong Kong. (File Photo: VCG)
Hong Kong police announced on Friday that they arrested 380 people and seized a batch of dangerous drugs and illicit goods in an anti-crime joint operation with Guangdong and Macao police authorities.
This was the first phase of the tripartite joint operation, codenamed "Thunderbolt 2020", held between May 18 and May 29. It aimed at curbing the illegal activities of triad societies and organized crime syndicates, neutralizing cross-boundary crimes, and interdicting the criminals' source of income.
During the operation, Hong Kong police conducted searches of 527 locations including bars, amusement game centers, cyber cafe and residential units. A total of 251 men and 129 women, aged between 14 and 80, were arrested for various offences, including triad-related offences, drug offences, robbery, illegal immigration, illegal gambling, criminal damage, wounding and possession of offensive weapons.
Hong Kong police seized dangerous drugs and psychotropic drugs including cannabis, ketamine, cocaine, methamphetamine, heroin and midazolam. Police also seized over 53,000 obscene and pirated DVDs.
Hong Kong police said that they would continue to maintain close liaison and exchange intelligence with the mainland and Macao police authorities with a view to interdicting cross-boundary triad activities to uphold the public confidence in law and order. (1 U.S. dollar = 7.75 HK dollar)