China urges US to stop sending wrong signals on riots in HK
People's Daily app
1563873947000
The Office of the Commissioner of the Chinese Foreign Ministry in Hong Kong urged the US to stop sending the wrong signals to radical protesters following a reaction from the US State of Department over the violence in Hong Kong.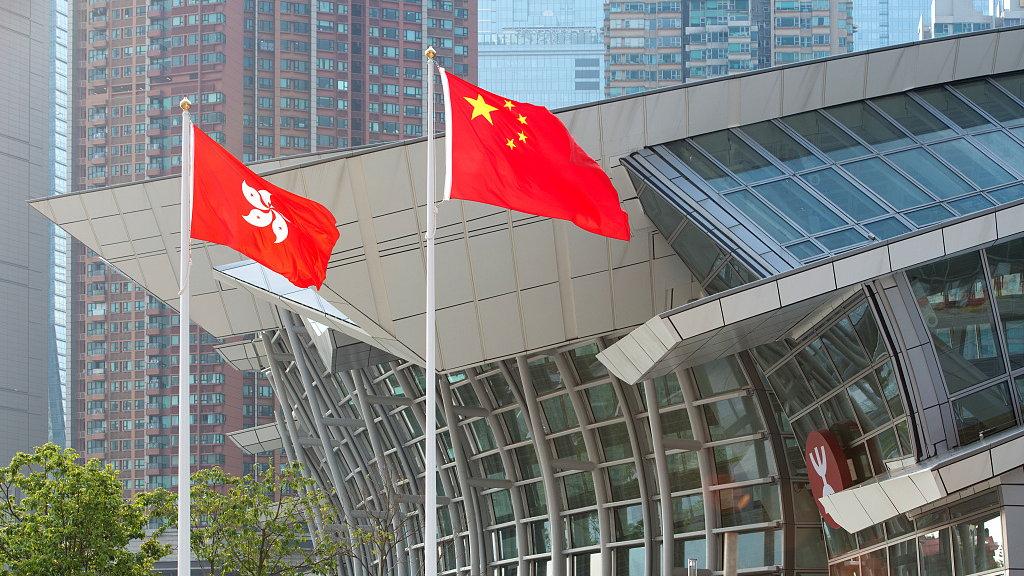 File photo: VCG
The principles of "one country, two systems", "Hong Kong people administrating Hong Kong" and a high degree of autonomy have been successfully implemented in the city since Hong Kong's return to the motherland. Hong Kong residents are entitled to unprecedented rights and freedoms in accordance with the law. They've also enjoyed steady progress amid continued stability over past 22 years. This is a well-recognized fact that leaves no room for distortion or smearing, the office said.
Recently, some extreme and violent protesters stormed the government buildings in Hong Kong. Such acts have trampled on the rule of law, endangered social order and the fundamental interests of Hong Kong, and constituted a blatant challenge to the red line of "one country, two systems", which has achieved widely recognition. We strongly urge the US side to abide by international law and basic norms, respect the facts, cast away arrogance, and stop interfering in other countries' domestic affairs, the spokesperson said.
(Compiled by Wang Zi)