China grapples with Yangtze River protection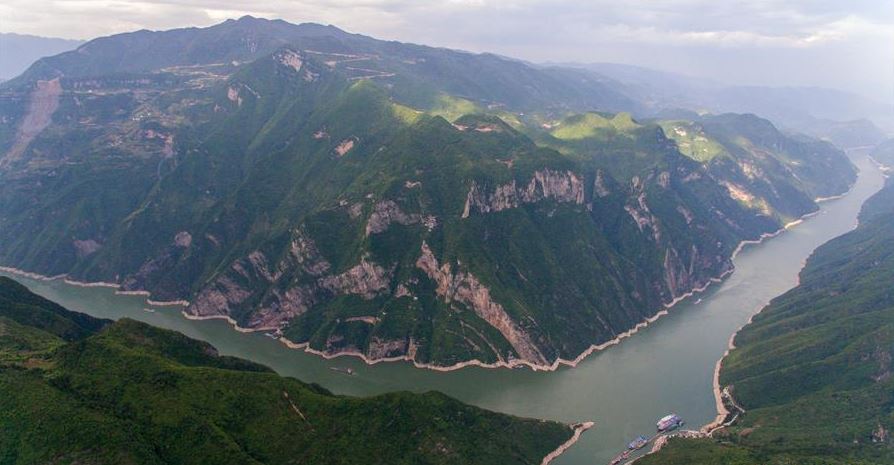 (Photo: Xinhua)

SHANGHAI, Nov. 21 (Xinhua) -- Officials from Chinese legislatures, law enforcement and judicial organs as well as experts gathered at a forum in Shanghai with hopes of finding effective solutions to tackle the grave environmental situation facing the Yangtze River.
At the forum held from Wednesday to Thursday on the procuratorial work in facilitating the development of the Yangtze River Economic Belt, the participants extensively discussed mechanisms to jointly protect the mighty Yangtze through working together and intensifying regional coordination.
From January to October, prosecutors in the 11 provinces and municipalities along the Yangtze River Economic Belt have filed indictments against 17,591 people in 9,969 cases suspected of damaging the environment or resources, according to the Supreme People's Procuratorate (SPP).
The SPP also made public 12 typical cases related to the protection of sources of drinking water, forested land, banks of the river, as well as the closure of illegal docks on the mainstream of the Yangtze.
"The SPP has identified serving the development of the Yangtze River Economic Belt as one of its top priorities," said Qiu Xueqiang, vice procurator-general of the SPP, noting that the SPP has set up a coordination mechanism to pool efforts from prosecutors along the river.
While progress has been made by prosecutors to protect the river, challenges remain.
Various ecological crimes can now be seen along the Yangtze River. Some of the problems, including the dumping of industrial sewage and harmful pollutants, chemical spills and illegal fishing, are relatively prominent, said Miao Shengming, a senior official with the SPP.
Attendees to the forum proposed measures to strengthen trans-regional cooperation in case-handling, including setting up a unified command platform to coordinate operations against crimes along the upper and lower reaches of the river.
Reforms are also being explored to merge railway procuratorates along the river to form a new procuratorial organ with jurisdiction across regions to handle cases related to environmental and resource protection, according to the SPP.
Aside from cooperation within judicial organs, participants also discussed coordination between judicial organs with legislatures and law enforcement administrations including environmental protection and natural resource management organs.
Zhai Yong, a senior official with the Environmental Protection and Resources Conservation Committee of the National People's Congress, said a draft law on the protection of the Yangtze River has been drawn up and opinions from related departments and experts have been solicited, while the draft is now ready to be submitted to China's top legislature for review.
"To make our work of serving the development of the Yangtze River Economic Belt more effective, the existing coordination mechanisms need to be well-implemented and efforts should be made to keep improving the mechanisms," said Qiu Xueqiang.