Israel offers condolences over death of Chinese ambassador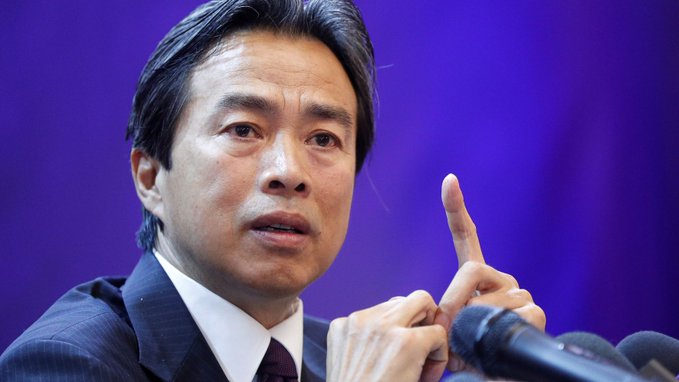 File photo of Du Wei

JERUSALEM, May 19 (Xinhua) -- Israel on Tuesday expressed condolences over the sudden death of Chinese Ambassador to Israel Du Wei.
Israeli Foreign Minister Gabi Ashkenazy issued a statement saying that on behalf of the government and the citizens of Israel, he would like to express his "sincere condolences on the sudden and tragic passing of H.E. Du Wei, the People's Republic of China's Ambassador." He also offered his deepest sympathies to Du's family.
The ministry will honor the late ambassador with a special ceremony on Wednesday morning at the Ben Gurion Airport outside Tel Aviv, before his body is flown to China.
Du, 58, passed away on Sunday in Tel Aviv. China's Foreign Ministry spokesperson Zhao Lijian said at Monday's media briefing that according to preliminary judgment, the ambassador "died unexpectedly due to health reasons," adding that "the details await further confirmation."
"We express our deepest condolences over his passing and sincere sympathy to his family. The Foreign Ministry will make sure that follow-up matters are properly handled," Zhao said.
The Chinese embassy in Israel also issued a statement on Monday, saying it is "devastated by this tragic loss and would like to offer the most sincere sympathies to his family."
Du assumed his post in Israel in February. He served as Chinese ambassador to Ukraine from 2016 to 2019.