Border controls stay strict for epidemic prevention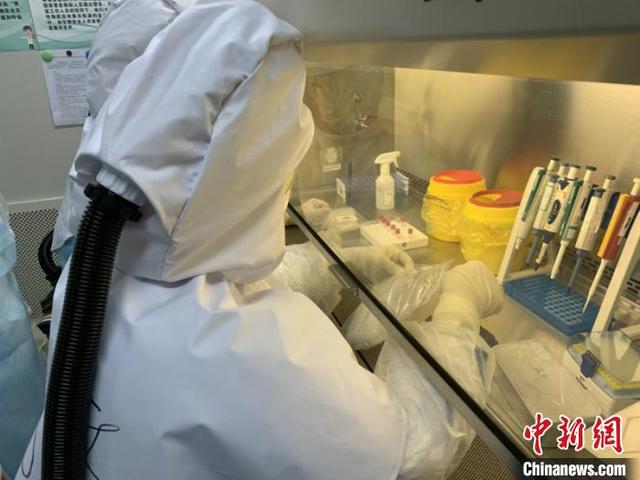 A staff member of Pingxiang Customs tests samples in the newly established nucleic acid testing laboratory in Chongzuo, Guangxi Zhuang autonomous region. (Photo: Chinanews.com)

Frontier ports are still facing great pressure to prevent imported cases of COVID-19 as authorities step up efforts to enhance inspection of inbound visitors.
Pang Jun, vice director of the Guangxi Zhuang autonomous region's health department, said at a news conference on Monday the number of inbound and outbound visits saw a sharp decline since the outbreak, thanks to the strict control measures taken by the government. The region borders Vietnam.
"In 2019, there were 20.79 million inbound and outbound travels between the nation and Vietnam, while the inbound number dropped to 80 on average per day," he said.
However, border inspection stations still face great challenges, as there are over 600 daily inbound visits from drivers and freight forwarders because of improved trade between the two nations.
He said health authorities are making efforts to enhance management of inbound visits to help contain COVID-19.
"Inbound visitors are required to report their health condition and receive body temperature examination, also medical observation," he said. "Once there are suspected cases or confirmed cases, we'll trace people with close contact and transfer them for medical observation."
He added since March 18, there were no confirmed cases with 4,765 inbound visits recorded.
"We temporarily closed seven border stations out of nine and enhanced patrols on the 1,020-kilometer border line. We also encourage residents at border villages to report illegal entry," he said. "Vehicles and people bound for the mainland are also under strict management."