Chinese mainland reports 11 new confirmed COVID-19 cases
People's Daily app
1587428479000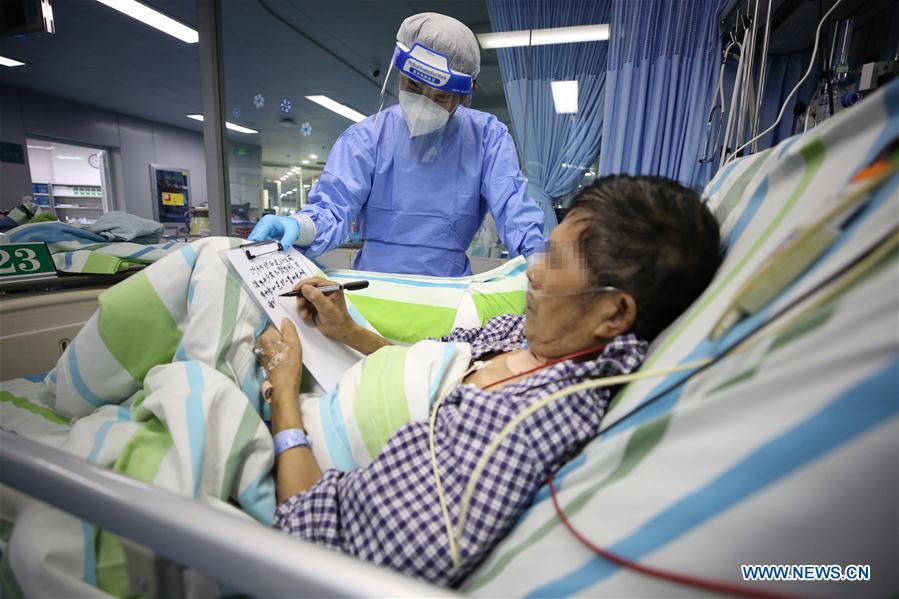 COVID-19 patient writes a letter to thank medical staff at the intensive care unit (ICU) of Zhongnan Hospital of Wuhan University, in Wuhan, central China's Hubei Province, April 20, 2020. (Photo: Xinhua)
Chinese health authority said Tuesday that it received reports of 11 new confirmed COVID-19 cases on the mainland, of which four were imported.
The other seven new cases were domestic, the National Health Commission said in a daily report, noting that six cases were reported in Heilongjiang Province and one in Guangdong Province. Three new suspected cases were also reported.
Also on Monday, 37 new asymptomatic COVID-19 cases were reported on the mainland, including two imported ones.