Xi calls for commitment to deepening reform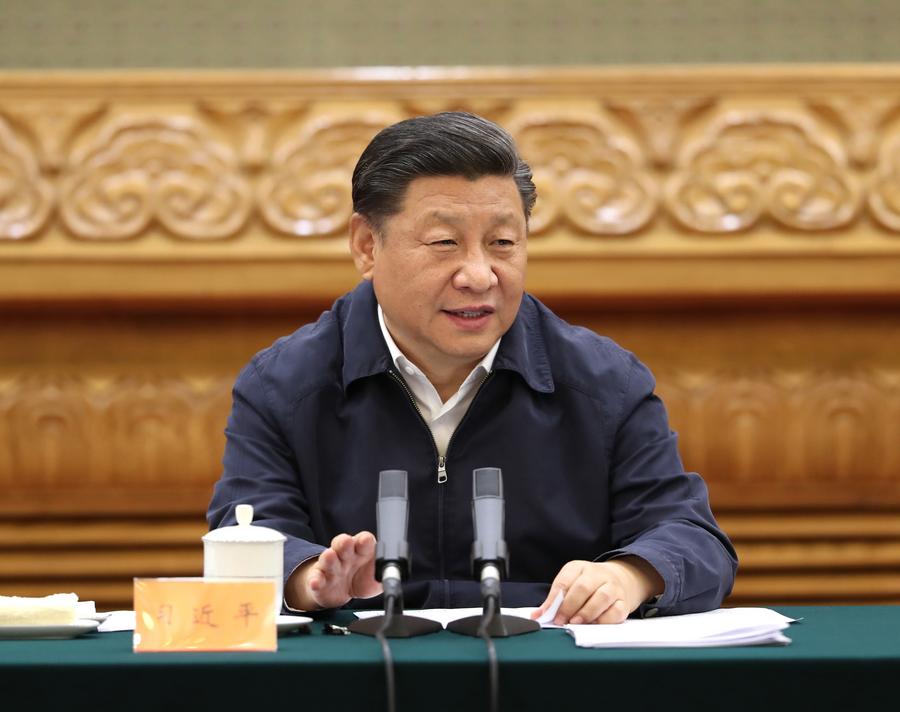 General Secretary of the Communist Party of China Central Committee Xi Jinping, also Chinese president and chairman of the Central Military Commission, delivers a speech while attending a meeting reviewing the reform of Party and state institutions in Beijing, capital of China, July 5, 2019, file photo. (Photo:Xinhua)
President Xi Jinping called on Wednesday for better assumption of responsibilities and zero complacency in deepening reform to break through blockades of vested interests and institutional ailments hindering development.
Xi, also general secretary of the Communist Party of China Central Committee and chairman of the Central Military Commission, spoke while presiding over the ninth meeting of the Central Committee for Deepening Overall Reform.
Xi, head of the committee, said deepening reform is a major indicator that the Party is staying true to its original aspirations and keeping its mission firmly in mind.
He urged Party members to become more purposeful in thought and action while pursuing reform to tackle difficulties, strengthen weak areas and ensure policy implementation, according to a statement released after the meeting.
The meeting reviewed and passed a number of guidelines and plans, including a plan to establish a national committee on ethics in science and technology and a guideline to step up protection of intellectual property rights.
Establishment of the national committee on ethics of science and technology will promote the development of a more comprehensive, ordered and coordinated governance system for science and technology, the statement said. The meeting highlighted the importance of more standardized governance, more detailed laws, regulations and review rules, and more standardized scientific research activities.
In stepping up intellectual property rights protection, the country will refine protection in IPR review, authorization, law enforcement and arbitration procedures.
The meeting also passed a guideline on accelerating the development of a comprehensive governance system for the internet. It called for gradual development of such a system for the internet covering leadership, spreading information with positive energy, content management, social coordination, the rule of law and technological management.
Governance capacities for the internet must be improved across the board, the statement said.
Also approved was a document promoting traditional Chinese medicine. It is important to refine the TCM service system, boost its talent development and enable it to play a special role in treatment and prevention, the statement said. Authorities will pick high-quality medical institutions from cities including Beijing and Shanghai and encourage them to establish branches in areas with relatively weak medical resources.
The meeting also passed a guideline supporting Shenzhen's development of a demonstration pilot zone for Socialism with Chinese Characteristics, and a plan to develop a demonstration zone of regional economic and trade cooperation for the Shanghai Cooperation Organization in Qingdao, Shandong province.