China's Hubei reports no increase in COVID-19 cases
WUHAN, April 9 (Xinhua) -- No new confirmed cases of the novel coronavirus disease (COVID-19) were reported Wednesday in central China's Hubei Province, the provincial health commission said Thursday.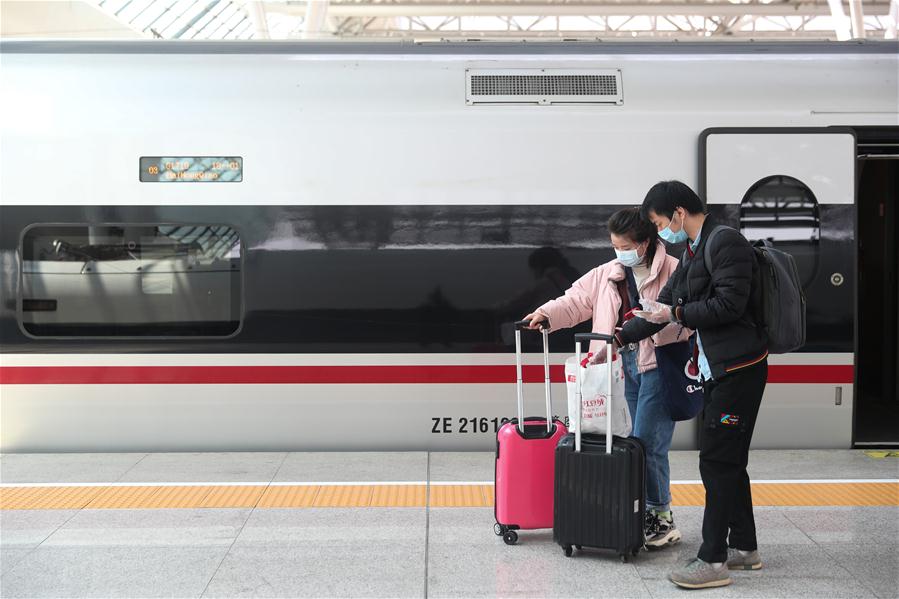 Passengers get off the train G1719/G1722 at the Shanghai Hongqiao Railway Station in Shanghai, east China, April 8, 2020. G1719/G1722, the first train that departed from Wuhan to Shanghai since Wuhan lifted outbound travel restrictions, arrived at Shanghai Hongqiao Railway Station on Wednesday. (Photo:Xinhua)
Two deaths were reported in Hubei on Wednesday, the commission said.