Factbox: Latest on COVID-19 control and prevention in China
BEIJING, Jan. 7 (Xinhua) -- Here are the latest developments in China's COVID-19 control and prevention: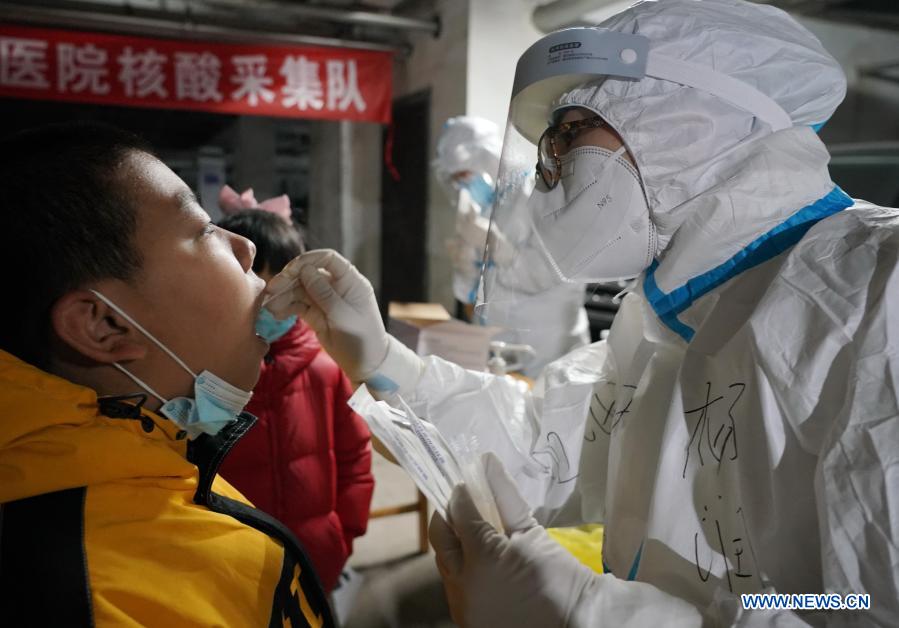 ● All the vehicles and people in Shijiazhuang, the capital city of North China's Hebei Province, have been banned from leaving the city, local authorities said at a press conference held on Thursday evening.

Currently, the city is undergoing citywide nucleic acid testing. People in the worst-hit Gaocheng District, also a high-risk area for COVID-19, have been asked to stay put in the district.
● The Gaocheng District of Shijiazhuang has completed its mass testing, said local authorities during a press conference on Thursday evening.
As of 8:00 a.m. on Thursday, about 670,000 people in the Gaocheng District of Shijiazhuang, the capital city of North China's Hebei Province, have been sampled for nucleic acid testing.
● One domestically transmitted asymptomatic COVID-19 case in Beijing recovered and was discharged from the hospital, local authorities said on Thursday.
A previously reported COVID-19 confirmed case, a baby aged eight months, has been quarantined and is receiving treatment along with her mother, who was also confirmed positive.
The girl is recovering well, with a standard body temperature, according to the designated Ditan Hospital.
● Hebei Province reported 51 new locally transmitted COVID-19 cases and 69 asymptomatic ones on Wednesday, the provincial health commission said.
Among the confirmed cases, 50 were reported in the provincial capital Shijiazhuang, and the other one in the city of Xingtai. Two of the asymptomatic cases occurred in Xingtai, and the others were all found in Shijiazhuang.
By Wednesday, there were 90 confirmed cases in hospitals in Hebei, with five in severe condition. There are now 144 locally transmitted asymptomatic cases and five imported asymptomatic cases under medical observation.
● Liaoning Province on Wednesday reported one locally transmitted confirmed COVID-19 case and one asymptomatic case, both in the provincial capital of Shenyang, the local health commission said on Thursday.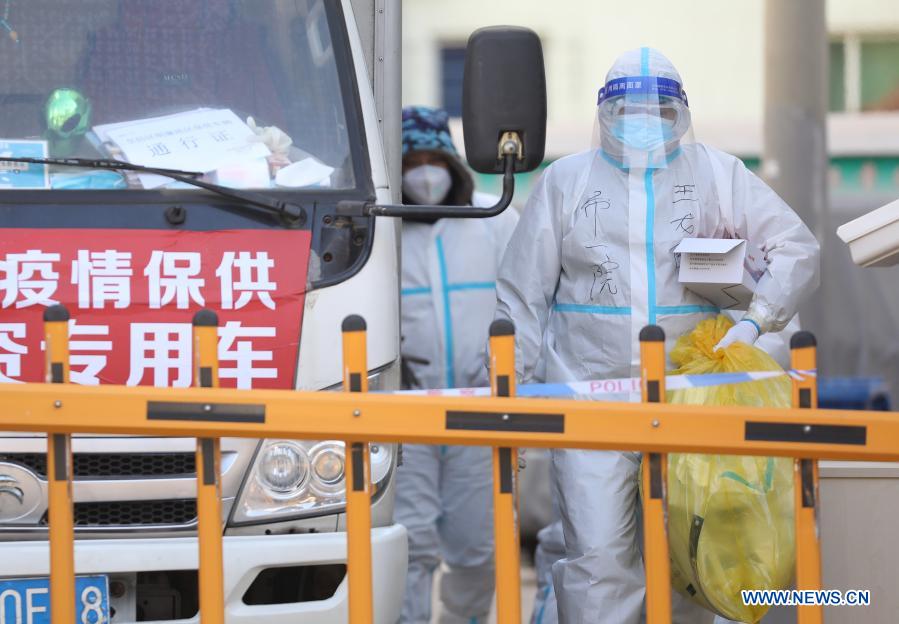 By Wednesday, the province had 72 confirmed cases in hospitals. Another 27 asymptomatic carriers are under quarantine and receiving treatment.
● South China's Guangdong Province on Wednesday reported an imported coronavirus variant case with a strain recently found in South Africa, according to the provincial center for disease control and prevention.
The new case is a 55-year-old South African male pilot. He tested positive for coronavirus on Dec. 8, 2020. The center conducted gene sequencing on his samples and found it was the South African 501Y.V2 variant.
● The public security bureau of Shijiazhuang, capital of North China's Hebei Province, has placed interim epidemic prevention and control measures at the city's railway station. All passengers are temporarily banned from entering the station and boarding the trains.