China to send 33 tonnes of relief materials to Tonga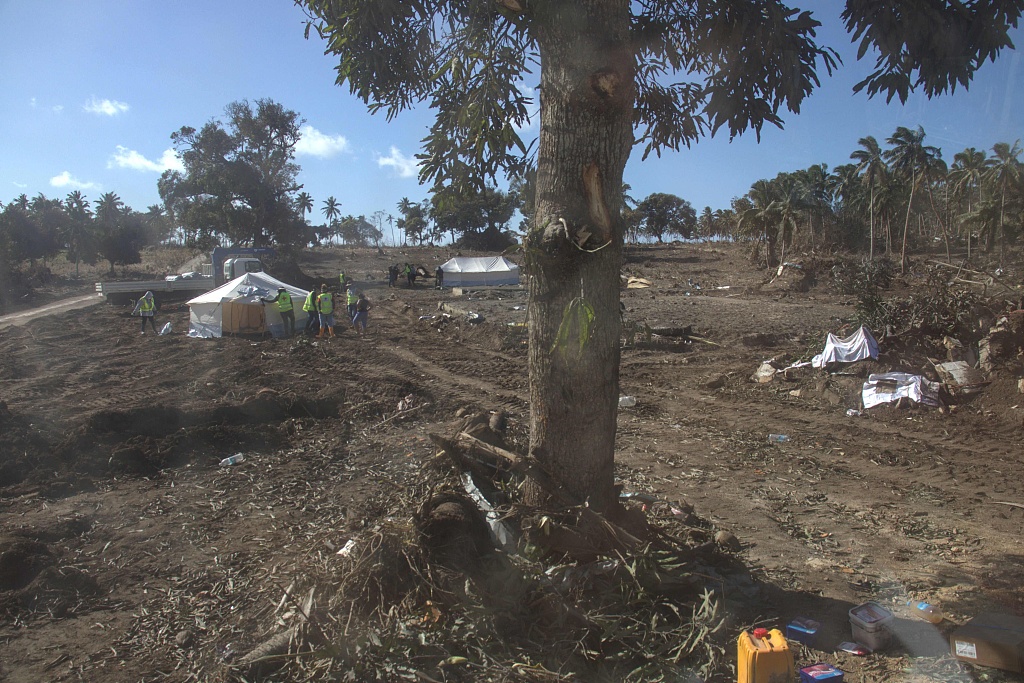 China will dispatch two military aircraft on Thursday with some 33 tonnes of relief supplies to disaster-hit Tonga, China's Foreign Ministry said on Wednesday.
The shipment will include drinking water, food, personal protective equipment, tents, folding beds, water purifiers and walkie-talkies, Foreign Ministry spokesperson Zhao Lijian told a press conference.
Later on Wednesday, China's Defense Ministry also confirmed that the Chinese navy will arrange ships on January 31 to transfer bulky equipment like mobile board houses, tractors, generators and water pumps to Tonga.