Podcast: Story in the Story (9/4/2019 Wed.)
People's Daily app
1567529113000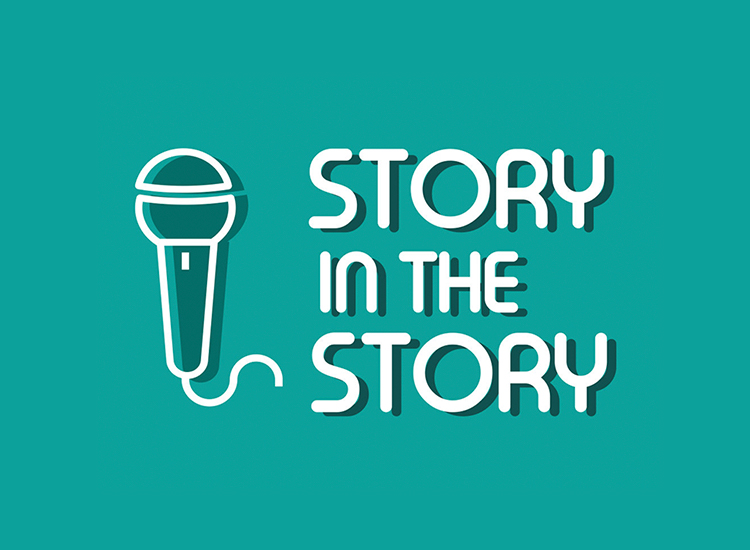 From the People's Daily app.
And this is Story in the Story.
Demand for care facilities is growing in China as parents look to expand their families, while continuing to work.
Statistics show that around 80 percent of childcare in China is provided by family members, primarily parents and grandparents, who often feel overburdened. As a result, there is huge demand for professional services.
China's population is aging so rapidly that in 2016 the government announced that every couple could have two children.
Since the new policy was implemented, the number of newborns has risen. However, the question of who will take care of the baby has become a major issue for families and is one of the main reasons some couples hesitate to have a second child, said Cui Shuyi, director of the Institute of Demographics at the Shandong Academy of Social Sciences.
Today's Story in the Story looks at what is being done to ease the burden brought on by the increasing need for childcare services.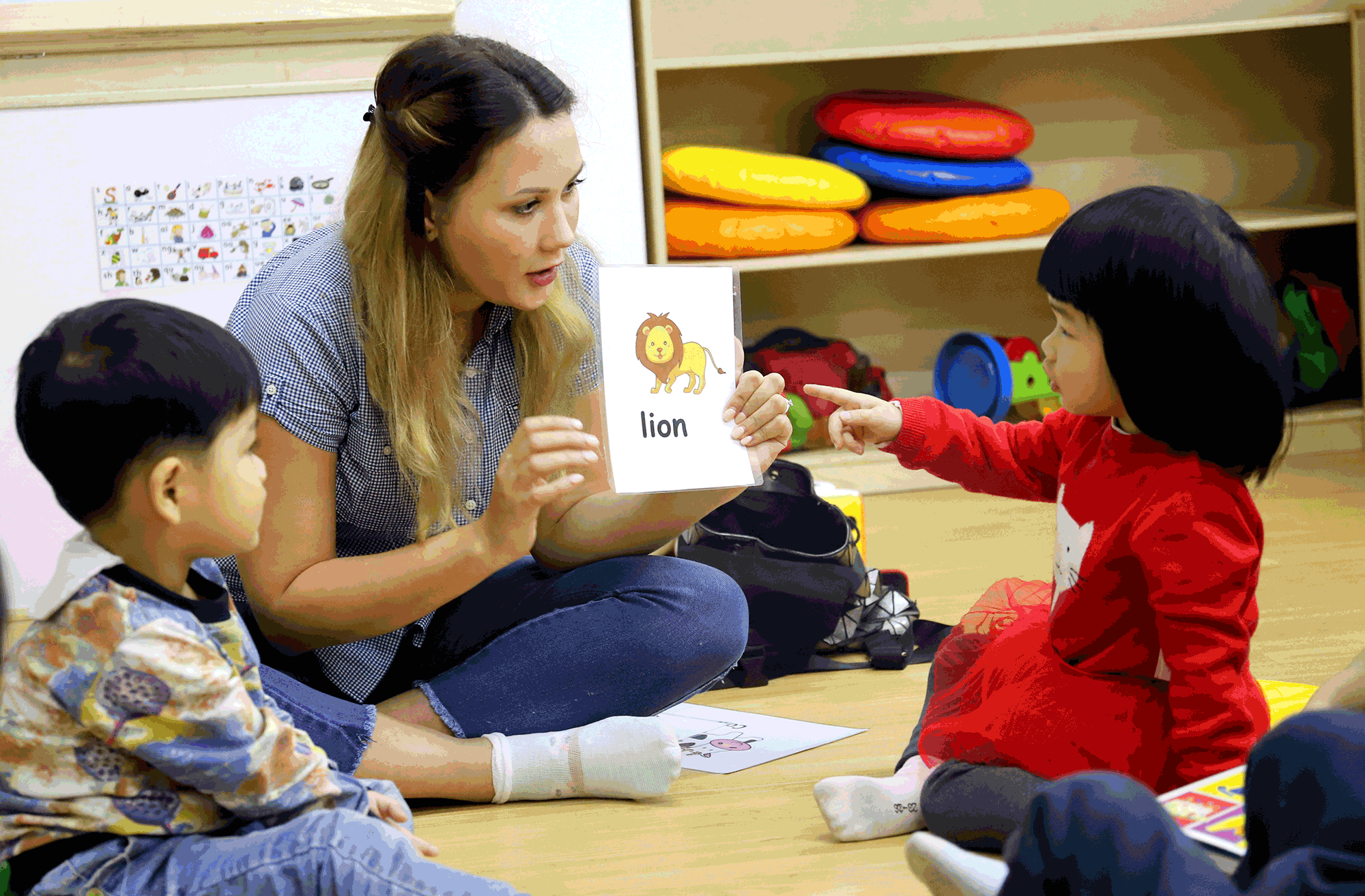 A teacher gives an English class for 1-year-old children at a child care center in Guangzhou, capital of Guangdong province, March 4, 2019. (Photo: China Daily)
Until Lyu Jiawei discovered a new childcare center in her community in the suburban district of Tongzhou in east Beijing, she was undecided about having a second child.
Though running her own business enabled Lyu to work at home, she still found it difficult to take care of her son while dealing with routine work.
"Our parents cannot come to help like some other families. Besides, my parenting ideas are different to those of the older generation," she said.
Lyu was spending so much time taking care of her first child that she felt it would be almost impossible to have a second without giving up work. She discovered a childcare center in her community when her son was 13 months old.
"It accepts children ages 6 months to 3 years, which fits my needs," she said. In China, most kindergartens only receive children age 3 months or older.
The childcare center, called MEYOU Baby Educare, was founded by Gu Qi, a mother of two. The 34-year-old said she started the facility as a way of solving her own childcare problem.
Gu resigned from her job in 2014, after giving birth to her oldest son. Three years later, she had a second boy, but became frustrated by looking after two children on her own.
She was also disappointed with the quality of teaching and the environments at nearby kindergartens, so she decided to establish a childcare center in her community.
The center opened in June last year, boasting child-friendly facilities and a big yard where the children can enjoy a range of outdoor activities.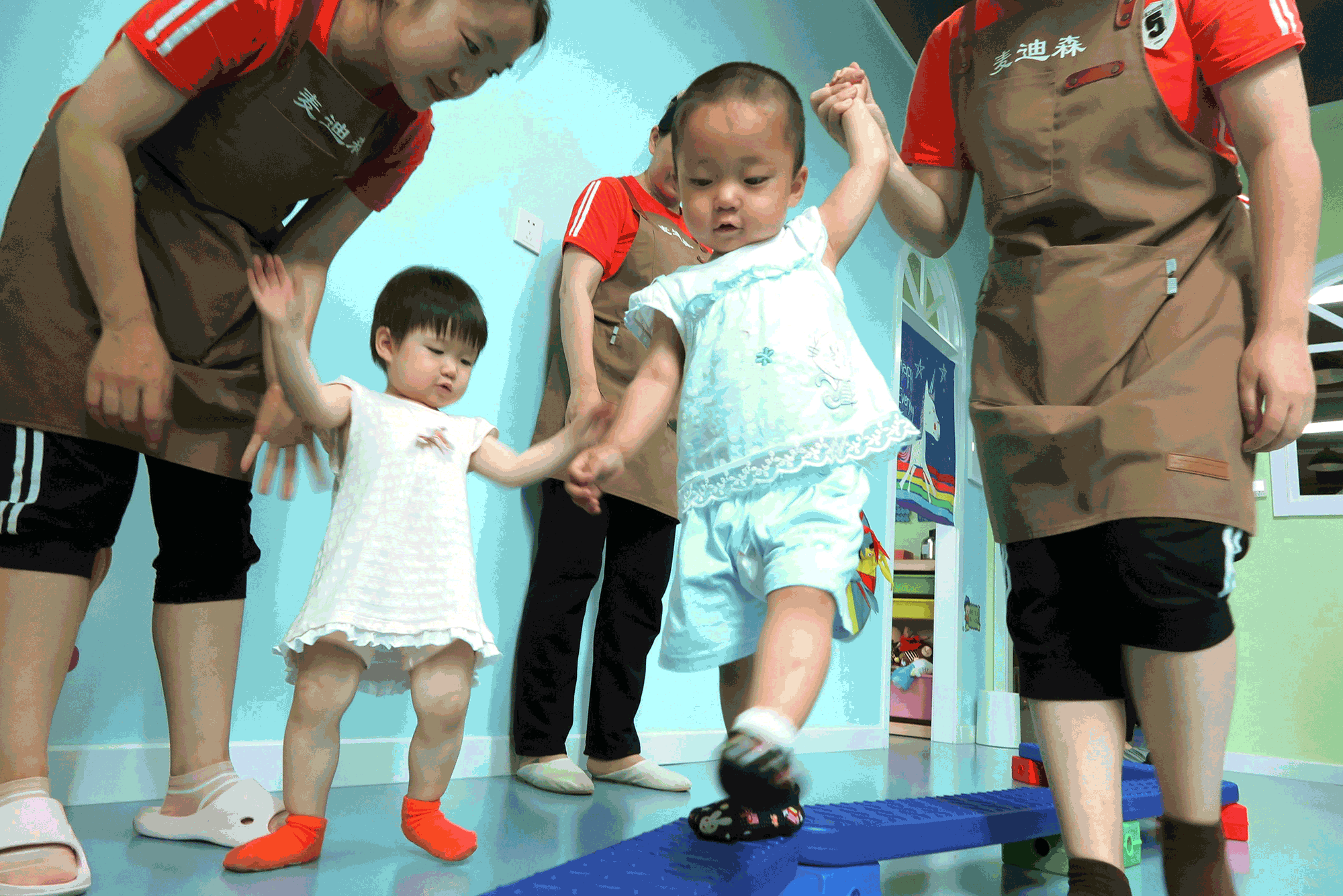 Babies play last week at the opening of the first childcare center in Qingdao, Shandong province, for children age 3 and younger, July 17, 2019. (Photo: China Daily)

According to Gu, the center has recruited university graduates and nursing majors as teachers to provide professional care for the babies, while cameras have been installed so parents can see their children at any time via a smartphone app.
"The center has helped ease the pressure on me and has also gained the trust of mothers like me," said Lyu, who is expecting her second child.
According to this year's Government Work Report, in response to the demand created by the full implementation of the second-child policy, China will accelerate development of a range of care for infants and younger children, encourage the private sector to run childcare and early childhood education centers, and provide better protection for toddlers.
In April, the State Council, China's Cabinet, issued a guideline to promote the development of infant and childcare services.
However, according to Cui, from the demographics institute in Shandong, concerns remain about factors such as industry standards, fees and security.
Though Gu was excited to learn that the government is encouraging the sector's development, she called for regulations to be issued as soon as possible.
"At present, there are no uniform standards for childcare centers in Beijing," she said, adding that her center operates in accordance with standards designed for public kindergartens.
As of May, Shanghai had established more than 170 new childcare centers, which can provide services for over 6,400 children.
In addition to first-tier cities, many provinces have stepped up efforts to improve childcare services.
The central province of Henan, one of the most populous regions, plans to open, renovate or expand 1,000 nurseries in its urban and rural areas so they will be able to accommodate more children.
(Produced by Nancy Yan Xu, Brian Lowe, Lance Crayon and Paris Yelu Xu. Music by: bensound.com. Text from China Daily.)