Hong Kong Coalition launched to uphold 'one country, two systems'
Global Times
1588679367000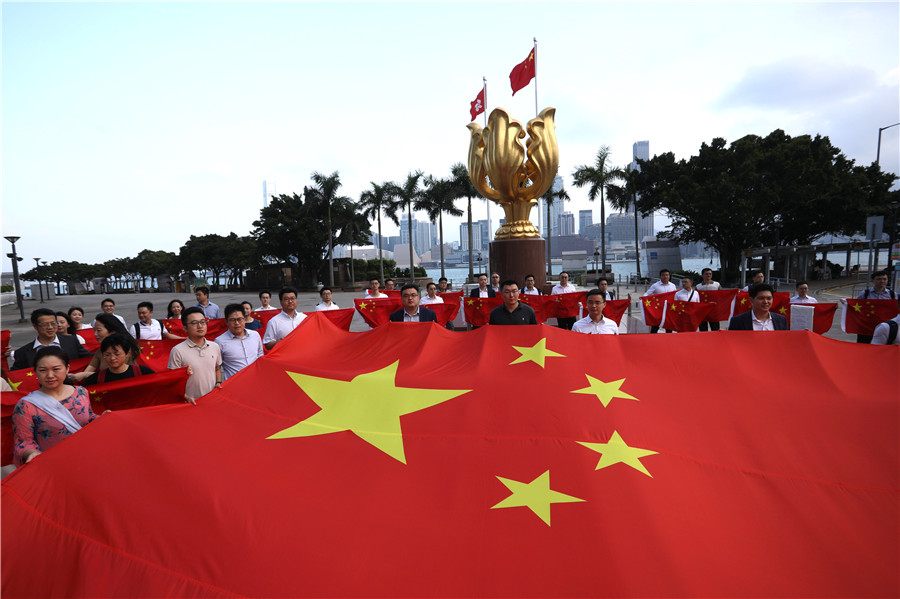 File photo: China Daily
The launch ceremony of the Hong Kong Coalition took place on Tuesday in Hong Kong. In a joint declaration, the coalition called for adherence to the "one country, two systems" principle and noted that only by upholding it can the city have value of existence and space for development.
The coalition was started by vice chairmen of the Chinese People's Political Consultative Conference, Tung Chee-Hwa and Leung Chun-Ying, along with 1,545 people from all walks of life in Hong Kong.
Hong Kong Chief Executive Carrie Lam and Director of the Liaison Office of the Central People's Government in the Hong Kong Special Administrative Region (HKSAR) Luo Huining also wrote inscriptions marking the establishment of the coalition.
The aim of the alliance is to get Hong Kong moving again by reinvigorating the economy and restoring the rule of law to boost investors' and law enforcers' confidence in the city, which will only be achieved under the "one country, two systems" principle, the declaration stated.
The coalition will work with HKSAR government to find solutions to the difficulties faced by Hong Kong after the anti-extradition bill protest and the COVID-19 outbreak, supporting the SAR government in carrying out its governance in accordance with the law and uniting all Hong Kong people to find a way through for the city.
Its first major campaign will focus on helping communities fight the pandemic. The 1,545 co-sponsors will distribute 10 million face masks in 18 districts on Sunday and Monday.