China urges foreign nationals in the country to follow coronavirus control rules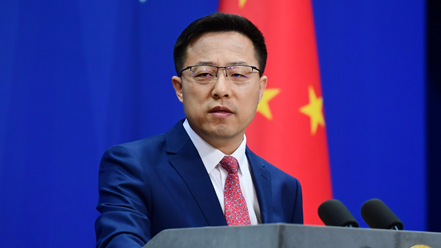 File photo: CGTN
All foreign nationals in China should follow rules of the coronavirus control and prevention work and cooperate with local authority, China's Foreign Ministry said on Thursday.
Zhao Lijian, the ministry spokesperson made the appeal at a daily press briefing on Thursday in response to question of media report of Africans been discriminately treated during the coronavirus pandemic in China's Guangdong Province and other places.
"The Chinese government treats all foreign nationals in China equally. China opposes any differentiated practices and bears zero tolerance for discrimination," Zhao emphasized.
"China's most urgent task now is to prevent imported cases and domestic resurgence, it requires joint support, understanding and cooperation from both Chinese citizens and foreign nationals in China."
Zhao said China will urge relevant departments to improve its approaches in dealing with foreign nationals when it comes to epidemic control in order to reduce misunderstanding.
Earlier in the week, rumors have circulated on multiple Chines social media platforms claiming a major outbreak of COVID-19 has happened in African community in Guangzhou, capital of southern China's Guangdong Province and led to lockdown of a local community.
Local authorities have soon quashed the rumors and people who initiated the gossips has been brought to justice.