Chinese hospital shares experience in fighting COVID-19
HANGZHOU, March 28 (Xinhua) -- A hospital in east China's Zhejiang Province shared experience in fighting COVID-19 through a video conference with the world's leading clinic care network Mayo Clinic Care Network on Friday.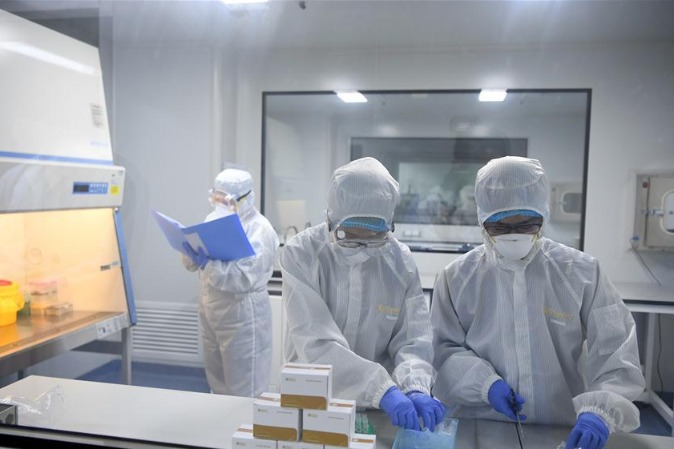 Photo: China Daily
Sir Run Run Shaw Hospital (SRRSH), Zhejiang University School of Medicine, talked with Mayo Clinic's hospitals located in the United States, the Republic of Korea, the United Arab Emirates, India and Mexico via the video conference.
SRRSH's medical teams that have been working in Wuhan and Jingmen, central China's Hubei Province to fight the virus also participated in the online conference.
Cai Xiujun, director of SRRSH, shared the prevention and control experience in detail and introduced measures such as health QR codes and online diagnosis.
"Our efforts battling the virus should have no borders. We believe that we will beat COVID-19 through global cooperation," he said.
Earlier, the First Affiliated Hospital of Zhejiang University School of Medicine, the Jack Ma Foundation and the Alibaba Foundation released a multilingual handbook of COVID-19 prevention and treatment. As of March 23, the total number of downloads worldwide reached 397,000 and the number of total visits was 1.9 million, covering 228 countries and regions.
On March 18, a group of 12 Chinese medical experts from Zhejiang was sent to Italy. They went to the frontline of the local hospitals to learn about the treatment of patients, working conditions of medical personnel and virus control measures and share their experience in relevant fields.