China's Hubei announces further measures to contain coronavirus outbreak
WUHAN, Feb. 16 (Xinhua) - China's Hubei Province, the center of the novel coronavirus outbreak, announced Sunday a slew of wide-ranging and more stringent measures to prevent and control the epidemic.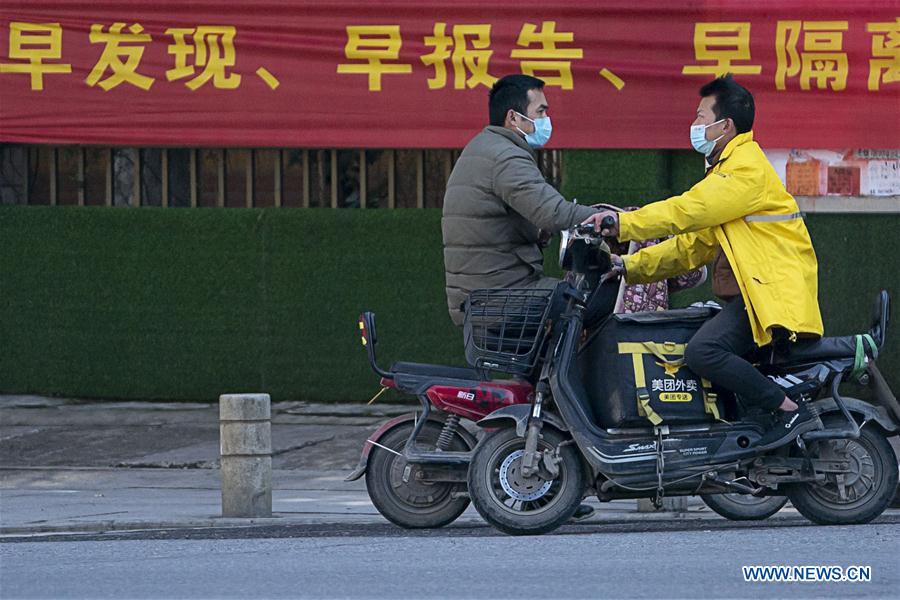 People ride scooters in a street in Wuhan, central China's Hubei Province, Feb. 16, 2020. (Photo: Xinhua)
The measures include enforcing province-wide traffic restrictions on all non-emergency vehicles and closing all non-essential public venues, according to a circular issued by the provincial government.
The measures came as the province is at a "critical stage" to prevent and control the epidemic and the situation remains "grave," said the circular.
By the end of Saturday, the hard-hit province had reported a total of 56,249 confirmed cases of coronavirus infection. Among the 39,447 hospitalized patients, 8,439 were still in severe condition and another 1,957 in critical condition.