Beijing 2022 licensed products to be on sale on Beijing-Zhangjiakou high-speed rails
BEIJING, Jan. 3 (Xinhua) - Licensed Olympic products will be on sale from Saturday on the high-speed railway line connecting Beijing and Zhangjiakou, the co-host city of the Beijing 2022 Olympic Winter Games, the Beijing 2022 Organizing Committee announced on Friday.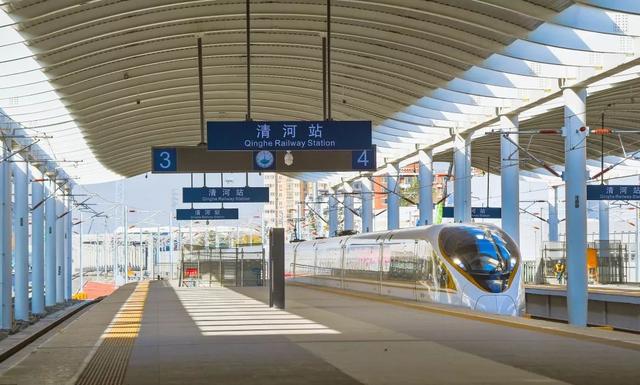 (File photo)
The railway line, which went into operation on December 30, reduces the travel time between Beijing and Zhangjiakou from over three hours to 47 minutes. During the trip, passengers will be able to buy licensed Olympic products on carts and the sales area in the dining car.
Licensed stores will also be opened in the waiting lounge at Qinghe and Zhangjiakou stations on the line.
The first Saturday of each month has been designated as "New Product Day" when new licensed Olympic products are introduced. Souvenir stamps featuring Beijing 2022 Winter Olympic mascot Bing Dwen Dwen and Winter Paralympic mascot Shuey Rhon Rhon will be launched later this month.
Passengers can also bring back home toys designed based on the Olympic mascot, as well as products such as refrigerator stickers, necklaces, and souvenir albums.