2 million masks shipped to China to fight COVID-19
The U.S.-China Business Council (USCBC) announced that, along with the National Committee on U.S.-China Relations and the George H. W. Bush Foundation for U.S.-China Relations, they have organized a shipment of medical supplies to China, including 2 million masks.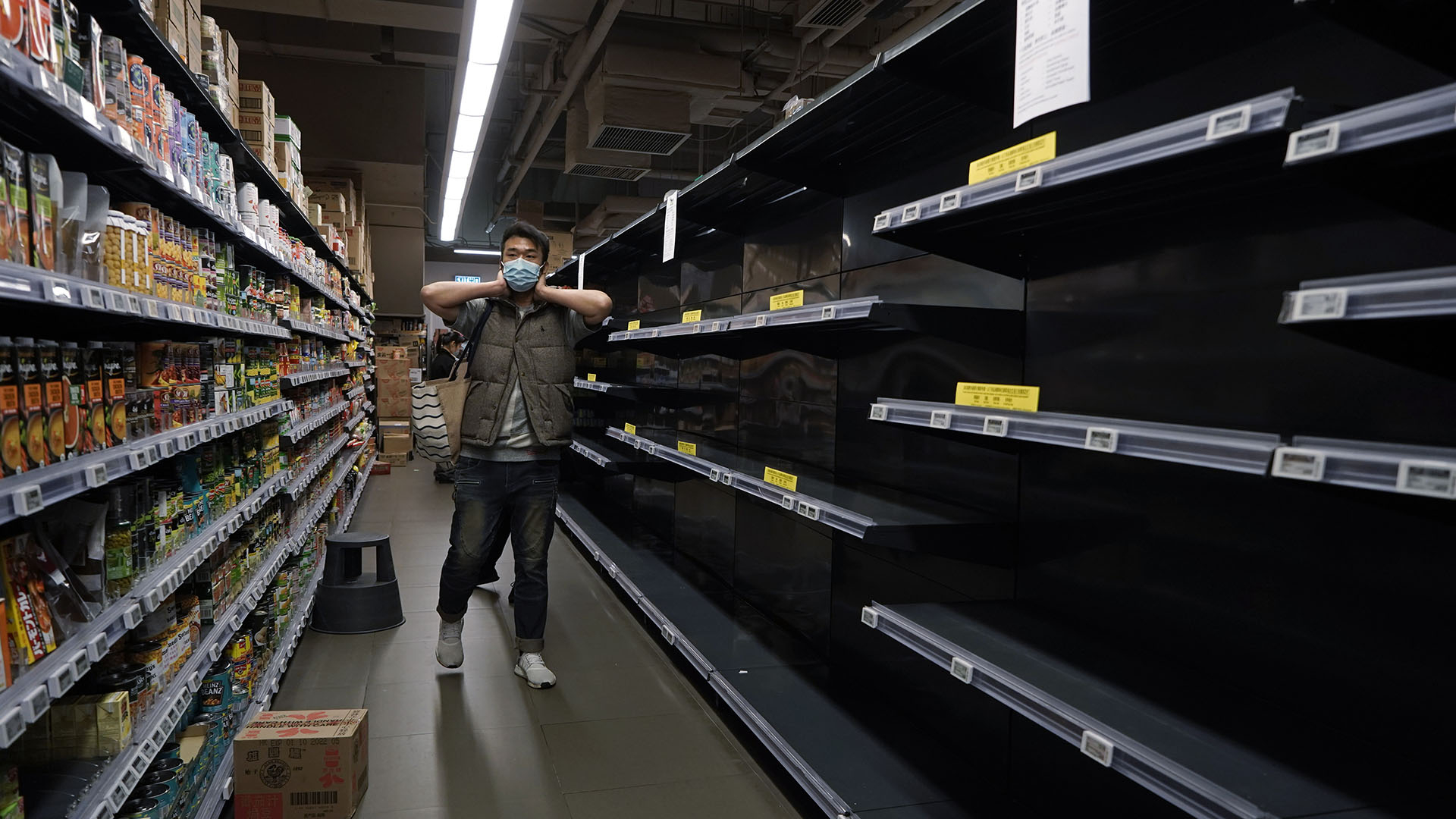 A man wearing face mask, walks past empty shelves at a supermarket in Hong Kong, Thursday, Feb. 13, 2020. (Photo: AP)
"At this critical moment, the U.S. private sector stands with and in support with the Chinese people," Evan Greenberg, USCBC Chair, Vice-Chair of the National Committee and Chief Executive Officer of Chubb, said in a press statement.
USCBC members have reportedly contributed millions of dollars in medical supplies to hospitals in the Wuhan region, the outbreak's epicenter which has been in lockdown for over a month.
The statement says donated goods will be rushed to Wuhan hospitals, with support from the Chinese People's Association for Friendship with Foreign Countries and China Charity Federation.
It also notes the difficulty for people to acquire masks, but through the Bush China Foundation, the newly established U.S.-China Coronavirus Action Network and representatives from business organizations were able to swiftly arrange for the purchase and transportation of supplies for people in need.