Qinghai lifts all counties and people out of poverty
People's Daily app
1587472624000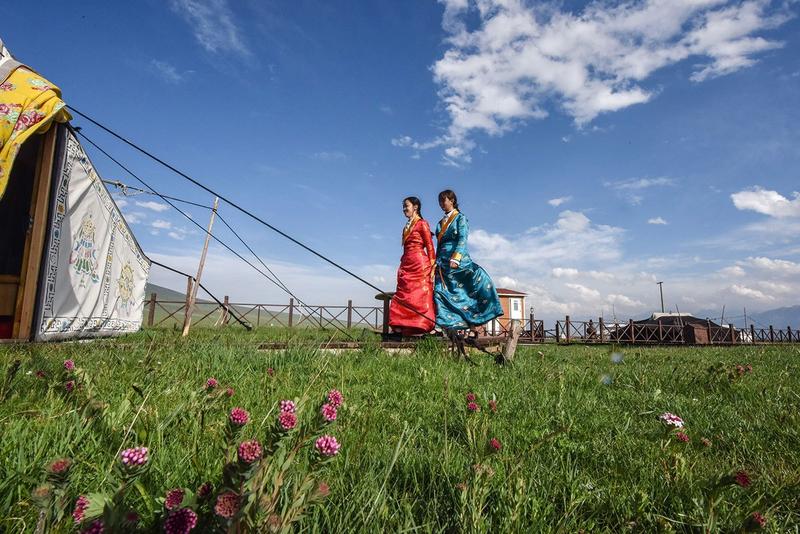 The highland meadows in Menyuan Hui autonomous county, Qinghai province, are a popular tourist site in summer. (File photo: Xinhua)
Northwest China's Qinghai has lifted all impoverished counties and people out of poverty, the province announced on Tuesday.
Previously, 42 counties and more than half a million people remained living below the country's poverty line. Qinghai is the second provincial level region in China, following Tibet, that achieve the goal of lifting all of its counties and all of its people out of poverty.
According to the Qinghai Provincial Bureau of Poverty Alleviation and Development, the photovoltaics industry is the silver bullet in poverty eradication.
Four photovoltaics poverty aleviation programs were running as of March this year, and revenue has reached to $880 million, helping lift more than half of the poor people in the province out of poverty.
The income has been invested into public services such as infrastructure construction, health care, emergency assistance and creating more job opportunities.
(Compiled by Li Yingtao)