Report details green farming progress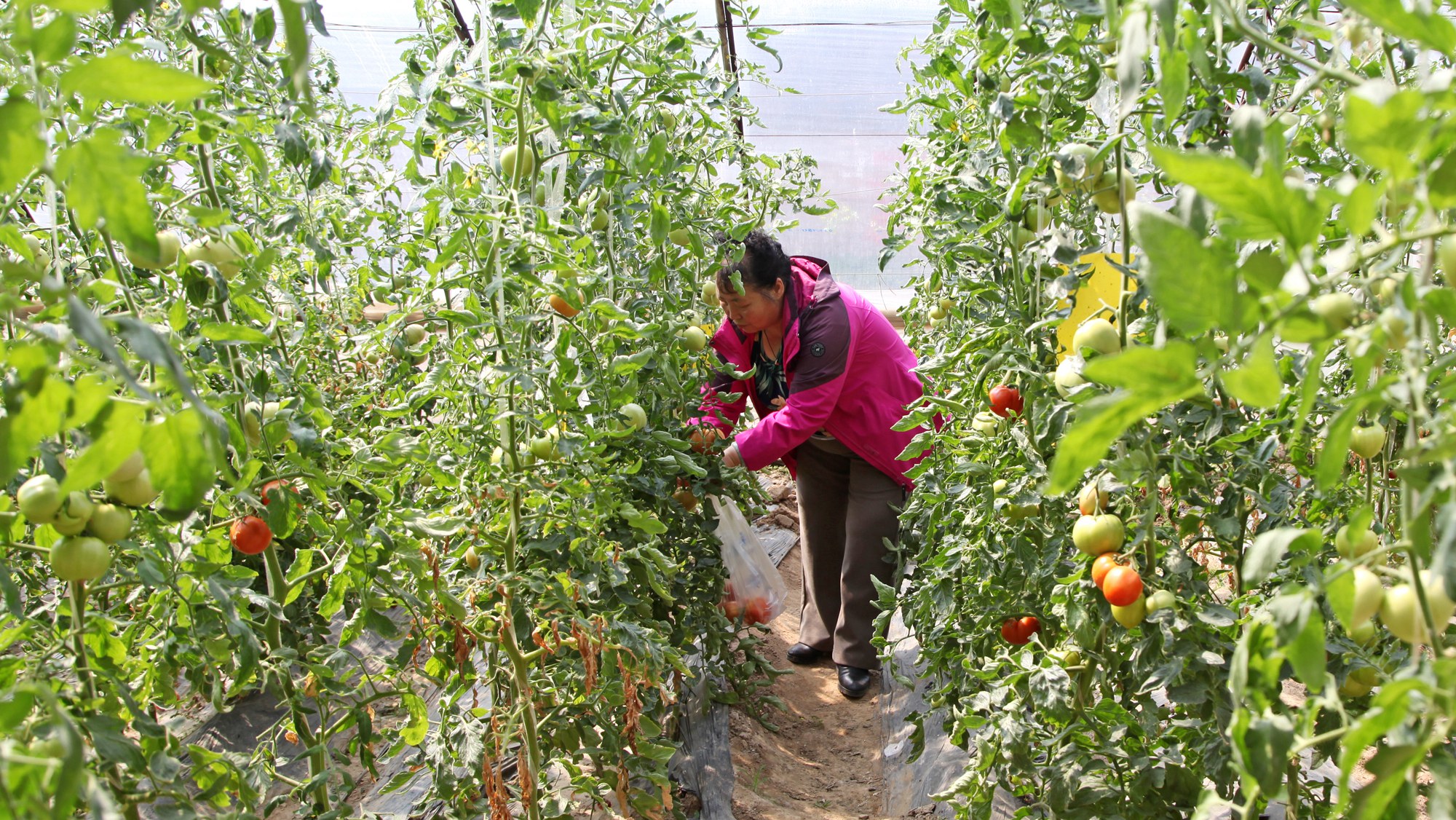 Guangqi Agricultural Ecological Park in Linfen City, north China's Shanxi Province. (Photo: CFP)
China has made steady and comprehensive progress in promoting green agricultural development in recent years, leading to an improved ecological system and better living conditions in rural areas, according to a report released by the Chinese Academy of Agricultural Sciences on Friday.
However, concerted and long-term efforts are needed to transform deeply-rooted farming methods that are coarse and resource-intensive, and to create incentives for farmers to adopt more environmentally-friendly farming methods, said Mei Xurong, vice president of the Academy.
Mei said the use of pesticides and synthetic fertilizers has consistently declined and the recycling of agricultural waste, including animal excrement and straws, is improving at a steady pace.
Living conditions in the countryside have also turned better thanks to better handling of domestic garbage and sewerage, he added.
Han Changfu, minister of agriculture and rural affairs, said it is vital to put green development of agriculture on a more prominent position, and coordinate efforts in ensuring quality of agricultural products, seeking sustainable methods, increasing efficiency and improving income of farmers.
According to the report, China set up 100 demonstration bases that follow the standards of green development in 2018.
About 10.5 million hectares of land that produce green food were monitored by agricultural authorities in 2018, up by about 3.3 percent year on year.
The quality of farmland has also been upgraded in recent years, with 36.1 million hectares of fields employing efficient irrigation methods in 2018, up by 4.5 million hectares from 2012.
The rapid decline of aquatic resources has been initially curbed and the comprehensive coverage of grassland reached 55.7 percent in 2018, up by 1.9 percentage points from 2012, the report shows.
As of last year, over 84 percent of administrative villages have been equipped with household waste disposal systems, and clean toilets are available for 60 percent of rural households.
"Given that China is a country of scarce water, limited farmland and a huge population, the country has made achievements in the early stages of developing green agriculture," said Mei.
"It is now important to formulate an all-around evaluation mechanism and work out standards."
Zhang Fusuo, a member of the Chinese Academy of Engineering and a professor at China Agricultural University, stressed that the advancing green development of agriculture demands cross-sector expertise and innovation.
"A village that excels in crop planting, but fails to properly handle animal waste or deal with domestic pollution will not be deemed as green," he said.
"It is vital to coordinate efforts that aim at increasing output, conserving resources and protecting the environment simultaneously."
He added that it is equally important to generate more revenues for farmers and provide higher-quality and healthier agricultural products to win support from the public.