Countries should unite against outbreak
People's Daily app
1580556145000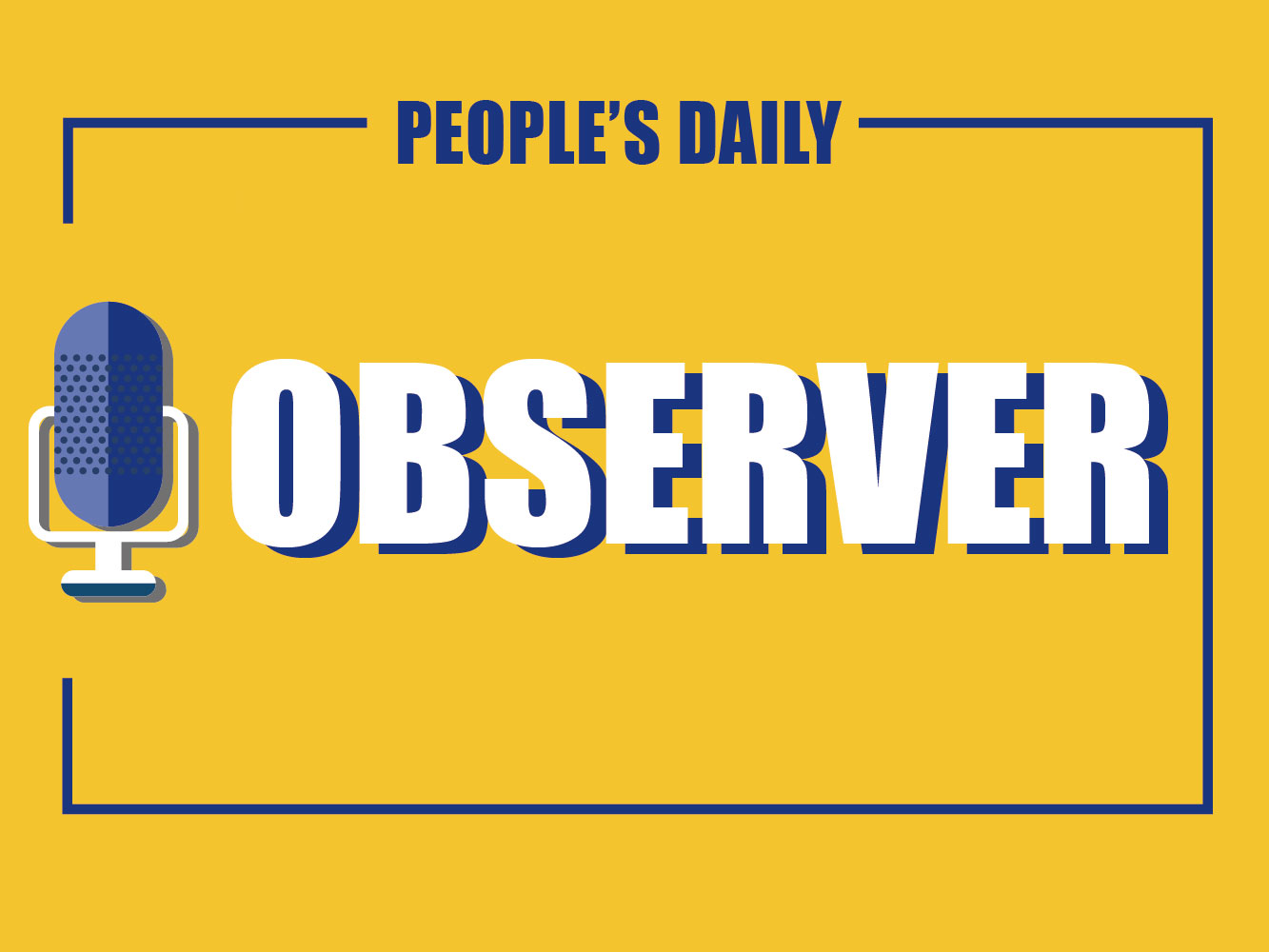 While China is doing its best to fight the coronavirus, the US Commerce Secretary Wilbur Ross said the epidemic could help bring more jobs back to the US during a live FOX interview.

The remarks made by Ross are not only inappropriate but also irresponsible. Speaking on a matter that he has no expertise in exposes his sheer ignorance, if not malicious intentions.
First, there's no science or historical data backing up the theory that foreign business relocations due to the epidemic can create an inflow of manufacturing job opportunities for the US. Second, seeing business advantages in an epidemic that has claimed human lives and affected the normal lives of hundreds of millions of people around the globe is nothing but ruthless.
On the same day, World Health Organization declared the epidemic a global health emergency. Following the declaration, the US State Department has issued its most severe travel warning (Do not travel) for China, even though the organization said any travel or trade restriction (involving China) is not recommended based on the current information available.
"The US comments and actions are neither based on facts, nor helpful at this particular time." Hua Chunying, Chinese foreign ministry spokesperson, said at a press conference on Friday.
The Chinese government has released information and shared data with the international community in a timely, transparent and responsible manner. Tedros Adhanom Ghebreyesus, the WHO's director-general, also noted that WHO continues to have confidence in China's capacity to control the outbreak.
The coronavirus situation remains severe not only on a national level, but on a global level. Nearly 12,000 has been infected and 259 has died from the virus in China so far. Outside China, over 20 countries including the US, the UK, France, South Korea and Japan have confirmed cases. There are even doctors and nurses among the infected population as they are working round the clock to treat hospitalized patients.
Sowing seeds of fear and discrimination won't exempt anyone from the impact of the disease. The loss of a family member to the virus is the last thing anyone would want to hear from a doctor. Dragging trade talks into the battle against the virus is undoubtedly despicable. Just as the WHO Chief said of the infected patients. "We must remember that these are people, not numbers.
Unfortunately, the outbreak has already fueled quite some racism resentments: several media reports have found out that Asian food businesses in the US are being affected and ordinary Chinese immigrants have become targets of racism remarks because of online disinformation and conspiracy theories about the virus.
As the world's largest economy, perhaps the US can start by showing more openness and debunking disinformation if it sets to shoulder a fair share of responsibility amid the task of controlling the epidemic. Or in Ross's case, the least of what he can do is to make an apology to demonstrate real sympathy with the affected individuals and families.