Xi meets FIBA President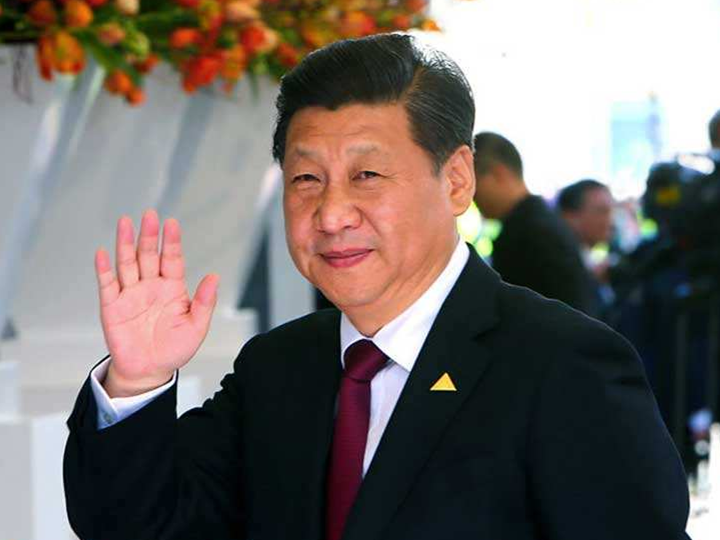 File photo: Xinhua
BEIJING, Aug. 30 (Xinhua) -- Chinese President Xi Jinping met with Horacio Muratore, president of the International Basketball Federation (FIBA) on Friday evening before the opening of the FIBA Basketball World Cup 2019.
Hailing that basketball is a sport that has important global influence and is also deeply loved by the Chinese people, Xi said that China has always attached great importance to the development of basketball, actively participated in the international basketball cause, and supported FIBA's efforts for the development of the sport.
Xi said he believes that the FIBA Basketball World Cup 2019 will be an unforgettable and exciting event.
He emphasized that China's sports cause has witnessed great achievements since the founding of the People's Republic of China 70 years ago. Sports are an important part of both the country's prosperity and the people's healthy and happy lives, Xi said, noting that China is building itself into a leading sports nation, and is willing to continue to cooperate with FIBA to promote the popularization and development of basketball in China.
Muratore thanked Xi for attending the opening ceremony of this year's FIBA Basketball World Cup, and appreciated the long-term support of the Chinese government for the work of FIBA, and China's excellent preparations for hosting the event.
Muratore said he believes the FIBA Basketball World Cup 2019 will be the most successful event in the world's basketball history.
FIBA attaches great importance to cooperation with China and is willing to contribute to the development of the Chinese basketball cause, Muratore added.