Central government allocates 30m yuan for landslide relief in Southwest China
People's Daily app
1563961064000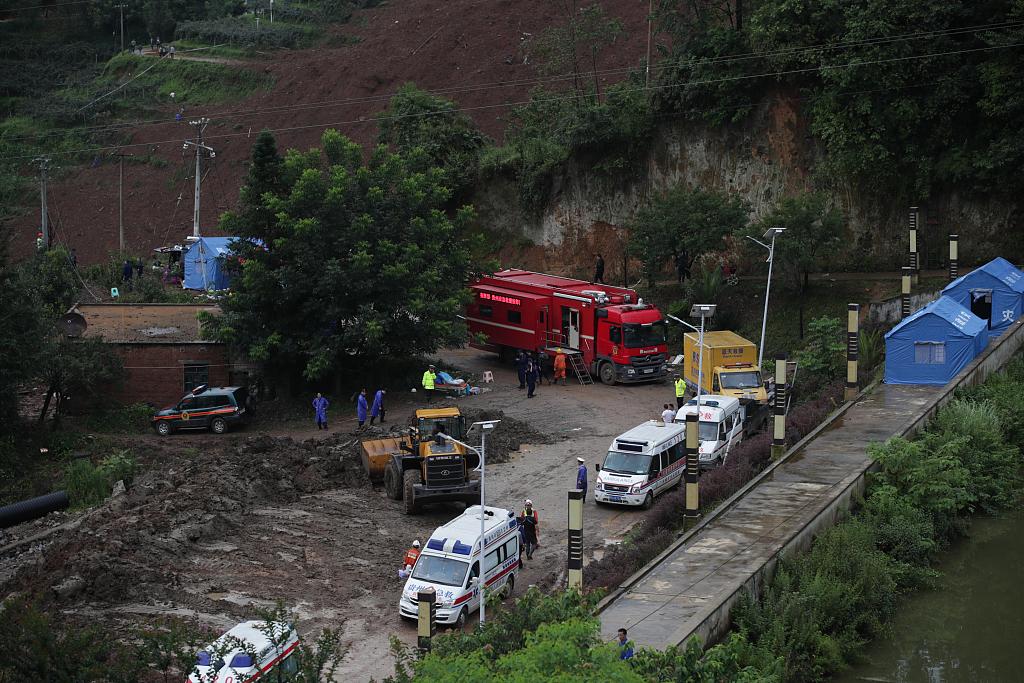 (File photo: VCG)
China's central government allocated 30 million yuan for landslide disaster rescue and relief work in Southwest China Wednesday, according to China's Ministry of Emergency Management.
The Ministry of Finance and Ministry of Emergency Management have allocated 30 million yuan from the central government's natural disaster relief fund to Guizhou Province for the rescue and relief work of the July 23 landslide in Shuicheng, Guizhou Province. The money will be used to prevent secondary injuries, troubleshooting, emergency evacuation, on-site transportation and communication.
A landslide hit Shuicheng, Guizhou Province on Tuesday. Twenty-two people were rescued from the landslide site with 11 dead. And 34 remain missing as of Wednesday, local authorities said.