Leader of violent protests leaves HK to pursue master's in US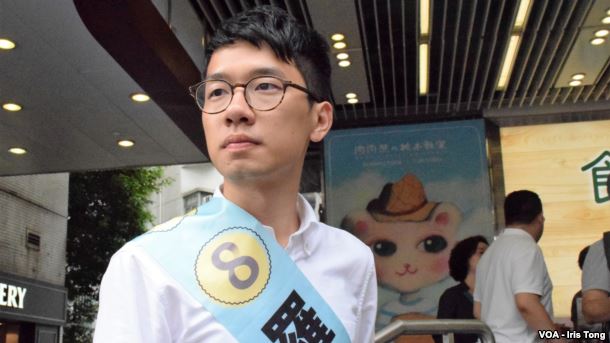 Nathan Law (File photo: agencies)
An activist who played a core role in orchestrating recent protests in Hong Kong has revealed that he left Hong Kong for the US to get a master's degree at Yale University.
Nathan Law, one of the leaders of an anti-government group, on Wednesday posted on Facebook that he had arrived in New York and will soon depart for Yale to finish a master's program over the next year.
The group, which is one of the organizers of the frenzied violent protests plaguing Hong Kong for weeks, has been planning a massive student strike, appealing to students of middle schools and colleges to boycott classes and take to the streets starting next month.
Law took center stage during the illegal "Occupy Central" movement in late 2014.
In 2016, he and Joshua Wong founded the anti-government group.
Law and Wong were recently caught meeting with the staff of the U.S. Consulate General in Hong Kong in a hotel.
One staff member was later identified as the political unit chief of the U.S. Consulate General in Hong Kong.