Xi attends BRICS summit via video link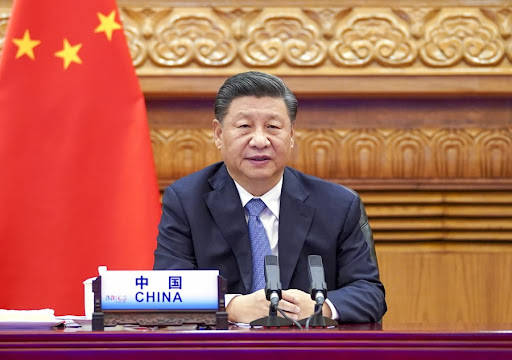 BEIJING, Sept. 9 (Xinhua) -- Chinese President Xi Jinping attended the 13th BRICS summit on Thursday in Beijing via video link.
He said that China will take over as the chair of BRICS and host the 14th BRICS summit next year.
China looks forward to working with BRICS partners to deepen cooperation in all areas and build a closer and more results-oriented partnership to meet common challenges and create a better future, Xi said.
Xi said that the BRICS countries have become an important force on the international stage to be reckoned with.
Over the past 15 years, the five countries have enhanced strategic communication and political trust in the spirit of openness, inclusiveness and equality, respected each other's social system and development path, and explored a sound way for countries to interact with each other, Xi said.
While seeking synergy between their development policies and drawing on their complementarities, the five countries have made solid progress in various areas of cooperation in the spirit of pragmatism, innovation and win-win cooperation, and have forged ahead on the common journey of development, Xi said.
The five countries have supported multilateralism and taken part in global governance in the spirit of equity, justice, and mutual assistance, he said.
"What has happened shows that come what may, we can make smooth, solid and sustained progress in BRICS cooperation as long as we pull our minds and our efforts," he added.
BRICS is the acronym for an emerging-market bloc that groups Brazil, Russia, India, China and South Africa.