US politicians' comments on HK arrests confuse right with wrong: spokesperson
People's Daily app
1567244309000
China has expressed its strong dissatisfaction and firm opposition to some American politicians' remarks that confuse right with wrong, on the arrests of activists in Hong Kong, a spokesperson for the Office of the Commissioner of the Chinese Foreign Ministry in the Hong Kong Special Administrative Region (HKSAR) said on Saturday.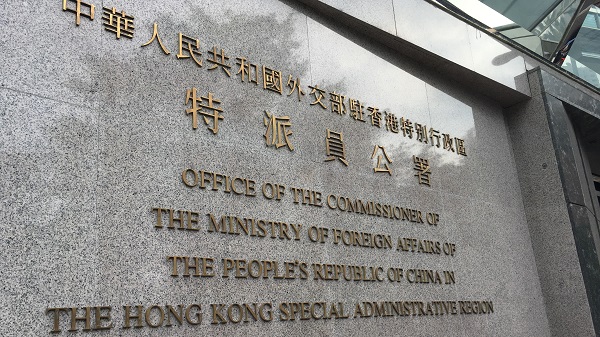 (File Photo: VCG)
The spokesperson said it is an example of interfering in China's internal affairs and once again exposes the hypocrisy, bullying and arrogance of American politicians.
Some media outlets reported that some American politicians, including Senate Minority Leader Charles Schumer and some White House officials, criticized the arrests and glorified criminals as "dissidents". They demanded the HKSAR government immediately drop the charges and threatened to promote the Hong Kong-related bill.
The HKSAR police has clarified the arrests and said they are legal. No claim is a reason to resort to violence. Tolerating illegal and violent acts is a disruption of the rule of law. The remarks made by those American politicians amount to a desecration of the strict enforcement of the law and the real aim is to continue the violence and destroy the rule of law in Hong Kong, the spokesperson said.
(Compiled by He Jieqiong)