China's Wuhan arrests 110 for illegal fishing along Yangtze River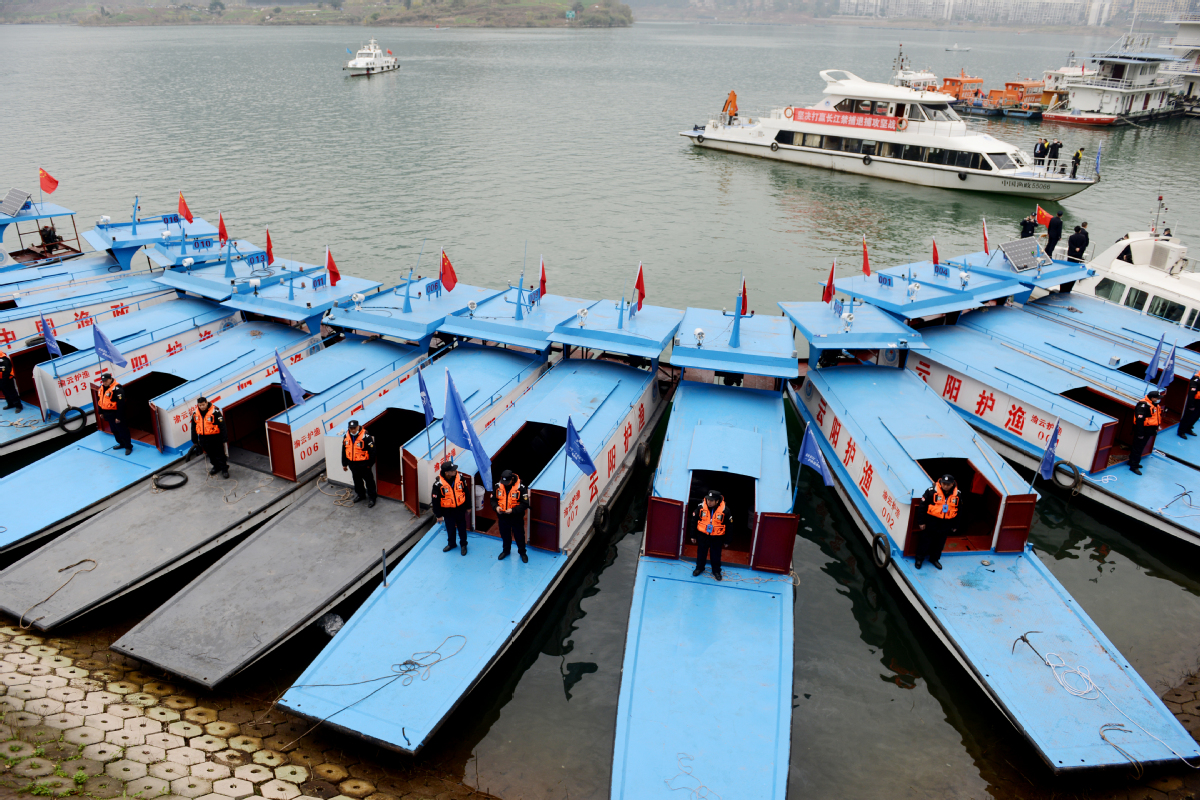 WUHAN, Jan. 7 (Xinhua) -- Wuhan, a city located in the middle reaches of the Yangtze River, arrested 110 suspects in 2020 during its crackdown on illegal fishing along the waterway, local authorities said Thursday.

The police in Wuhan, the capital city of central China's Hubei Province, cracked 77 criminal cases related to illegal fishing, arresting 110 suspects, amid a national crackdown on such practices along the nation's longest river.
The local police launched a targeted campaign after the Wuhan section of the Yangtze River basin entered its closed fishing season in March 2020.
In August, 10 people were caught engaging in destructive fishing practices along the river. Around 1,078 kg of aquatic products were seized on site. The case was also listed by the Ministry of Public Security among China's 10 major typical cases of illegal fishing in the Yangtze River basin.
On December 31, 2020, a ceremony was held in the city for the launch of the fishing ban in key waters of the river. According to the central government's plan, a complete 10-year fishing ban has been imposed in key waters of the Yangtze, starting from Jan. 1, 2021.